---
A caution against false prophets
---
Miracles from afar: tears in Ukraine
---
Abuse only one issue at bishops' synod
---
Columbus thought it was the 'end times'
---
Paul VI and Romero set for canonization
---
Cardinal versus bishop: Vatican official calls ViganÚ 'scandalous'
---
---
Is it a substantial refutation?
---
The mystery of supernatural script
---
Mass readings
Daily homily
Mary's Message
Papal tweets
Vatican Videos
Prophecy, the Church crisis, intense spiritual warfare: Michael Brown retreat, Connecticut this Saturday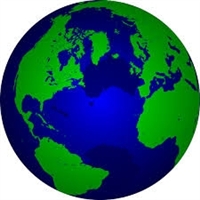 Special report: an unspeakable evil: Is it a final 'sign'?
Donations: we need and appreciate it!
---
[Click here to make your announcement]
Ave Maria Conference, Palm Desert, California, Nov 10
Fatima Chaplet of Adoration and Reparation
Bl. Solanus Pilgrimage/Retreat, Susan Tassone - Nov. 2-4
A wonderful testimony - 'Then Jesus Appeared to Me'
Protect, Defend: St. Michael products, to pray, wear and give
'The Perfect Gift For Everyone!'
---