Mark of the beast? New technology is erasing privacy
---
---
---
---
Analyzing a surprise pick as cardinal
---
Michael Brown retreat, Fort Myers, Florida 1/25
---
Pontiff moves to clean up Vatican Bank
---
---
Report: Medjugorje commission set to hand Pope study
---
The mailbag: of pets and Heaven and a light at a grave
---
New cardinals: more pastors, fewer theologians
---
Prayer Room Meditation: saints of the day Mass readings Mary's Message Homily of the Day Vatican Video
---
Michael Brown retreats: San Antonio, Corpus Christi
---
Donations: we need and appreciate it!
Spirit Daily pilgrimage to historic John Paul II, John XXIII canonizations: Michael Brown, Padre Amedeo Guida
---
---
[Click here to make announcement]
The Pope's Cross - official authorized version worn by Pope Francis, signed by author
Pilgrimages with Dr. Scott Hahn
Medjugorje with Lynn Hoffman, March 16-26,2014
Pilgrimage to Italy with Fr. Donald Calloway
Make finest rosaries at low wholesale prices - your source for rosary parts and supplies
SOS Save our souls! Free Mass remembrance page!!
See how a mother of 13 lost almost 100 pounds!
Magnificat Tours Catholic pilgrimages 2014 - Canonization of John Paul II & John XXIII, Medjugorje, Italy, Holy Land, Fatima and Lourdes, 877-333-9290
[
See next column]
---
Does the universe have a spiritual aspect?
---
Pastor claims Obama presidency was prophesied
---
Liberal view: Pope is 'modernizing' Church
---
How to go to Confession
---
Click to e-mail this site to a friend
---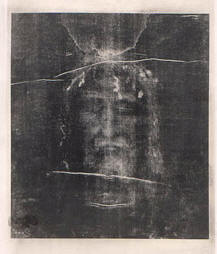 ---
206 Tours Pilgrimages - the Holy Land, Italy, Fatima, Lourdes, Medjugorje, Poland, year round with Catholic priest and Mass daily
Free Trappist Caskets catalog and documentary DVD, 888-495-0805
'The Healing of Families' Clergy-only seminar, Fr. Ssemakula, Feb. 11,12,13, St. Joseph's Seminary, Wash, DC, 202-529-2092
Fr. Joe Whalen, Fr. John Welch, Healing service, Confessions, Benediction, Jan 9th, 6:30pm, St. Gabriel's Church, Upton, MA
Handmade, wooden caskets by the Trappist monks of New Melleray Abbey, 888-495-0805
What if a crisis occurs and there's no doctor?
St. Benedict Blessing, armor for the spiritual battlefield
---
---
---
---
---
---
---
---
---
---
---
---
---
---
---
---
---
Fear of Fire on Kindle;
---