Supreme Court to review Little Sisters' case
---
Our Lady of Guadalupe: still revealing secrets
---
---
Spiritual warfare: weapons for your arsenal
---
Monk called sodomy the worst of sins
---
Pope: Christians can't be cliquey
---
---
---
---
A beautiful prayer by Saint Ignatius
---
Meditation: saints of the day
Daily Prayer
Mass readings
Homily of the Day
Vatican Videos
Mary's Message
---
Special Report (new): a coming 'illumination' of souls?
---
Donations: we need and appreciate it!
Spirit Daily releases new book on staying well, spiritual and natural healing
---
---
[Click here to make announcement
The healing power of praising God!
206 Tours Pilgrimages -- the Holy Land, Italy, Fatima, Lourdes, Poland, Medjugorje and many more! Accompanied by a spiritual director and Mass celebrated daily
Seeking advice from a Christian viewpoint? Visit DearJimandJan.com
See how a mother of 13 lost almost 100 pounds!
Father of 4 creates organic and natural teeth whitener!
Free Spiritual Guidance Series. It's a lifechanger!
What if a crisis occurs and there's no doctor?
[Please note that we cannot be responsible for all products, pilgrimages, and claims made by above announcements]
---
New -- an American mystic describes Christ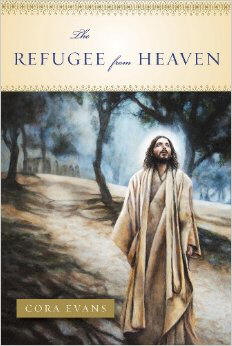 [Note: we now track all packages]
---
What to dump for a better life
---
Death, combat, and prayer power
---
---
Click to e-mail this site to a friend
---
---
St. Benedict Blessing - Armor for the spiritual battle
---
copyright
SpiritDaily
British jet narrowly dodged missile
---
Cardinal Bertone calls allegations he used donated money for apartment 'slander'
---
Ancient mystery found in Kazakhstan
---
Obama nixes huge pipeline project
---
Ryan: defund Planned Parenthood
---
Siberian blizzard: bad omen for Northeast?
---
Secret military operations near Los Angeles
---
---
Even missile strike couldn't halt Mass
---
Gays curse, blow smoke in faces of brave Catholic students
---
Mormons ban same-sex couples and their children
---
Media attacking Carson, claiming he fabricated West Point account
---
Millennials are having their 'pals' marry them
---
Defending the man who exposed Planned Parenthood
---
Early feminists were against abortion
---
'Common Core' architect to address Catholic educators
---
(also on Kindle) Nook
---
[Click here to make announcements or banner and larger ads]
---
The God of Healing on Kindle or Nook

What You Take To Heaven on Kindle

and Nook; Fear of Fire on Kindle; A Life of Blessings on Kindle,  Nook; The Other Side on Kindle, Nook; Life Missions, Family Healings on Kindle, Nook; The God of Miracles on Kindle, Nook; Tower of Light on Kindle, Nook;  The Spirits Around Us on Kindle, Nook;  After Life on Kindle, Nook; The Seven on Kindle 
---
---
Boo
k specials
 

Books by Michael Brown
Spirit Daily: emergency supplies store 
Spirit Daily on Twitter  Spirit Daily on Facebook  Click here to refresh Spirit Daily; Spirit Daily is operated seven days a week and all day; in event of outage go to www.spiritdaily.net or www.spiritdaily.org
---
---