Kibeho: Africa's only approved site of apparitions
---
---
The Carmelite spirituality of John Paul II
---
Problems in marriage arise when darkness unrecognized
---
Pope announces theme for World Youth Day in Krakow
---
Will there be an 'earthquake' at the synod?
---
Müller restricts seer from having public apparitions
---
On the far edges of alleged phenomena: glitter
---
Prophetic pulse: the coming plague
---
Michael Brown retreat in Charlotte, North Carolina: afterlife, spiritual; warfare, family healing
---
Prayer Room Meditation: saints of the day Mass readings Mary's Messages Homily of the Day Vatican Video
---
Spirit Daily pilgrimage to John Paul II, John XXIII canonizations
---
Donations: we need and appreciate it!
---
---
---
[Click here to make announcement]
See how a mother of 13 lost almost 100 pounds!
Fr. Ssemakula's 'Healing of Families' seminar, Spokane, Wa, Nov. 8,9,10
Magnificat Tours Catholic pilgrimages 2014 - Canonization of John Paul II & John XXIII, Medjugorje, Italy, Holy Land, Fatima and Lourdes, 877-333-9290
'The Triumph' movie hosted in Cincinnati
Pilgrimages by 206 Tours to Medjugorje, Lourdes, Fatima, Italy, Holy Land, every month accompanied by a Catholic priest, 800-206-8687
Pilgrimages with Dr. Scott Hahn
Free Trappist Caskets catalog and documentary DVD, 888-495-0805
Handmade, wooden caskets by the Trappist monks of New Melleray Abbey, 888-495-0805
[See next column]
[Please note that we can not vouch for every event, group, assertion, or product in paid announcements; use discernment; tour companies should be checked with Better Business or diocese]
---
[Please note too that we can not be responsible for all the links within links, nor for all content on direct links. To an extent, in keeping with John Paul's call to ecumenical dialogue, we include various viewpoints]
---
How to discern: a guide by St. Alphonsus de Liguori
---
Billy Graham's last message to America
---
Miracles, faith, and abandonment
---
Video: healed while reading the Bible
---
A sobering account of Heaven, hell, and purgatory
---
Click to e-mail this site to a friend
---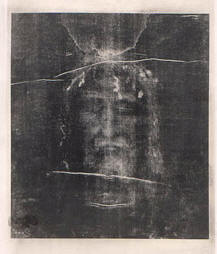 ---
---
---
---
Italian cardinal: polluters shouldn't receive Communion
---
Putin and the Pope: will it lead to Catholic-Orthodox pact?
---
The incredible thing Pope Francis did
---
Viral: the papal embrace that melted hearts
---
Signs: fireballs in California
---
Shell hits Vatican embassy in Damascus
---
---
FDA to ban artery-clogging trans fats
---
---
Afterlife
---
---
[click here for Fr. DeGrandis books]
Recently popular books Michael Brown retreats: Charlotte
---
Fear of Fire on Kindle; A Life of Blessings on Kindle, Nook; The Other Side on Kindle, Nook; Life Missions, Family Healings on Kindle, Nook; The God of Miracles on Kindle, Nook; Tower of Light on Kindle, Nook; The Spirits Around Us on Kindle, Nook; After Life on Kindle, Nook; The Seven on Kindle
---
Create shortcuts on home screen for iPads, smartphones; no app needed
---
Mobile version of Spirit Daily: www.spiritdaily.com/mobile.htm; click here to refresh Spirit Daily; website is updated seven days a week through day; in event of outage please go to www.spiritdaily.net or www.spiritdaily.org
---