---
St. Andrew Christmas novena prayer
---
Report: Church sets up 'hotline' for demon possession
---
Blogwatch: guides to spiritual warfare
---
Poll: a year later, Catholics overwhelmingly approve new Mass translation
---
A break-dancing, board-breaking, bread-breaking priest
---
Time for our Church to defend itself from attacks
---
Prefect claims those who see Vatican II as 'rupture' commit 'heresy'
---
The mailbag: occult has gone mainstream
---
Blogwatch: what are you giving up for Advent?
---
Alleged seer: the Church needs more saintly priests
---
When God speaks through 'something we haven't seen before'
---
Meditation: saints of the day Mary's Messages Mass Readings;
Homily of the Day Vatican video
---
---
Michael Brown pilgrimage, Medjugorje
Special Michael Brown seminar, Florida, January 27
---
Donations: we need and appreciate it!
---
---
[Click here to make announcement]
Most powerful, most effective scapular and sacramental in the world!
Medjugorje pilgrimages departing Dec 27, Mar 11, Apr 29, and May 27 with Fr. Richard Beyer, Magnificat Tours, 877-333-9290
Order your live Advent wreath by 3:00pm Friday EST for delivery by Saturday, Dec 1!
Absolutely the best Christmas gift ever, period!
See how a mom of 13 lost over 85 pounds!
What if crisis occurs and there is no dr.?
Caskets by Trappist monks, free catalog and cross, 888-885-1429
Priest explains hidden and mysterious ways we are affected by others
Standing Between the Gates of Heaven and the Precipice of Hell, a doctor's experience with the afterlife
Meet single Catholics..join the largest Catholic community in the world!
Join Dr. Scott Hahn on a once in a lifetime pilgrimage to the Holy Land from Jan 4-14, 2013
If you're depressed or stressed, you need to read this!
[See next column]
[Please note that we can not vouch for every event, group, assertion, or product in paid announcements; use discernment; tour companies should be checked with Better Business or diocese]
---
---
---
Ten saints worriers should know
---
Shame: congresswoman fights therapy aimed at reversing homosexuality
---
Is the modern view of 'Revelation' flawed?
---
Click to e-mail this site to a friend
---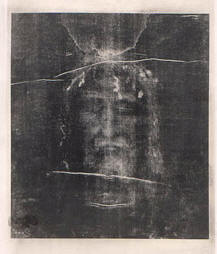 ---
Join 206 Tours by monthly departures, always accompanied by Catholic priest to the Holy Land, Medjujorje, Lourdes, Fatima, Italy, Poland, 800-206-8687
The dam of lawlessness is about to burst open
Scriptural proof for the three days of darkness
Rosary Parts - large stock selection, top quality, wholesale pricing, www.CatholicParts.com
Depressed? Stressed? Anxious? Free spiritual guidance! Sign up for free!
Holy Souls Month! Masses, prayers and information!
Padre Pio's miraculous image exuding blood, tears, oil, fragrances!
Beautiful Patron Saint medals in sterling silver - top quality, made in the USA, choose from over 1,000 hard-to-find Saints!
Support Spirit Daily through its bookstore and gift shop
---

@copyright, Spirit Daily
Our sad time: West Point chapel to host first same-sex wedding
---
Internet spying: governments now recording everything
---
Signs: Statue of Liberty barely escaped 'Sandy'
Video: monument closed due to extensive damage of park, docks
---
Vatican blasts media coverage of Pope's latest book
---
Thief breaks into priest's car, steals relic
---
Prayer need: Ireland at the brink
---
Warren: president 'infringed' on religious liberty
---
Judge dismisses diocesan lawsuit over health mandate
---
Shame: state to remove 'bride, groom' from marriage certificates
---
---
Prayer need: sick UK babies put on 'death pathway'
---
Video: where did famous 'exorcism' take place?
Video: and where is the boy now?
---
---
---
---
Three 'Other Side' for low price
---
---
Spirit Daily retreat to Medjugorje
---
Spirit Daily gift shop/ Book specials/Bestsellers/
A Life of Blessings on
Kindle, Nook; The Other Side on Kindle, Nook; Life Missions, Family Healings on Kindle, Nook; The God of Miracles on Kindle, Nook; Tower of Light on Kindle, Nook; The Spirits Around Us on Kindle, Nook; After Life on Kindle, Nook; The Seven on Kindle
---
Create desktop shortcuts for iPads, iPhones, Droids and other smartphones or tablets by simply placing shortcuts and on browsers (bookmark button) and 'settings'; on smartphones go to 'browser' and 'setting' and add to home screen; no app needed
Mobile version of Spirit Daily: www.spiritdaily/mobile.htm;
Spirit Daily on Twitter Facebook
Click here to
refresh Spirit Daily; website is updated seven days a week through day in outage of website, go to alternates
www.spiritdaily.net or
www.spiritdaily.org