The prophetic pulse: about all the 'unusual' events
---
Released Chicago abuse documents pout focus on Bernardin
---
Ireland reopens Vatican embassy
---
Report: Pope's inner circle wants Müller to lighten up
---
Vatican monsignor re-arrested for money laundering
---
Report claims Medjugorje commission found 'significant fruits,' no hoax
---
Decision from Pope expected this year, claims report
---
Watch out for resistance of prayer
---
Michael Brown retreat, Fort Myers, Florida 1/25
---
Daughters of Charity put hospitals up for sale
---
Cleanliness of spirit can lead to health
---
Mark of the beast? New technology is erasing privacy
---
Prayer Room Meditation: saints of the day Mass readings Mary's Message Homily of the Day Vatican Video
---
Michael Brown retreats: San Antonio, Corpus Christi
---
Donations: we need and appreciate it!
---
---
[Click here to make announcement]
Free Trappist Caskets catalog and documentary DVD, 888-495-0805
Handmade, wooden caskets by the Trappist monks of New Melleray Abbey, 888-495-0805
100 Free Catholic Bibles, Scapulars, Rosaries, dvd's, cd's
Rome and the Vatican - Guide 4 Pilgrims, No. 1 on Amazon!
Free Catholic Bibles, dvd's and rosaries - updated daily
What if a crisis occurs and there's no doctor?
Spirit Daily pilgrimage to canonization of John Paul II (waiting list)
Little Flower Pilgrimages to the Canonization of Pope John Paul II and Blessed John XXIII
Father Sudac documentary now available
A book I will remember for a lifetime!
St. Benedict Blessing, armor for the spiritual battlefield
If you are stressed or depressed, you should rea
[
See next column]
---
---
New world: bio-electric tattoos
---
Climate debate: did Jesus predict severe weather?
---
Controversial Beatles cover was not what many charged
---
Massive conversions noted at site of apparitions
---
Report: pope will visit Bosnia-Hercegovina in June
---
Cardinal: homosexuality a 'defect' that can be corrected
---
Click to e-mail this site to a friend
---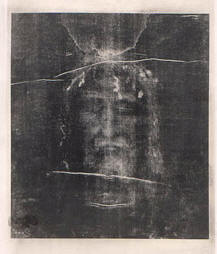 ---
Medjugorje with Lynn Hoffman, March 16-26,2014
See how a mother of 13 lost almost 100 pounds!
Magnificat Tours Catholic pilgrimages 2014 - Canonization of John Paul II & John XXIII, Medjugorje, Italy, Holy Land, Fatima and Lourdes, 877-333-9290
206 Tours Pilgrimages - the Holy Land, Italy, Fatima, Lourdes, Medjugorje, Poland, year round with Catholic priest and Mass daily
[Please note that we cannot be responsible for all products, pilgrimages, and claims made by above announcements]
---
East Coast digs out after snow storm
---
Abortions down thirty-two percent from all-time high
---
Thousands set for Washington march
---
Priest who criticized 'gay culture' in Scotland fights to stay in parish house
---
Nun forced from Catholic school for dismissing homosexual
---
Occult watch: Indonesian president says he saw black cloud trying to enter his bedroom
---
Damaged Rio statue of Jesus to undergo repairs
---
Heroic boy, 8, dies after saving relatives
---
---
---
---
---
Beck: I regret helping to tear the nation apart
---
Swerve: globally 2013 was fourth warmest ever
---
New world watch: just eighty-five people have as much money as the entire bottom half of the world
---
Warning signs that your identity may have been stolen
---
Christmas postscript: 'affluenza'
---
Fear of Fire on Kindle; A Life of Blessings on Kindle, Nook; The Other Side on Kindle, Nook; Life Missions, Family Healings on Kindle, Nook; The God of Miracles on Kindle, Nook; Tower of Light on Kindle, Nook; The Spirits Around Us on Kindle, Nook; After Life on Kindle, Nook; The Seven on Kindle
---
---
[
click here for Fr. DeGrandis books
---
Fear of Fire on Kindle; A Life of Blessings on Kindle, Nook; The Other Side on

Kindle

,

Nook

; Life Missions, Family Healings on Kindle, Nook; The God of Miracles on Kindle, Nook; Tower of Light on Kindle, Nook; The Spirits Around Us on Kindle, Nook; After Life on Kindle, Nook; The Seven on Kindle
---
Create shortcuts on home screen for iPads, smartphones; no app needed
---
Mobile version of Spirit Daily: www.spiritdaily.com/mobile.htm; click here to refresh Spirit Daily; website is updated seven days a week through day; in event of outage please go to www.spiritdaily.net or www.spiritdaily.org
---