Australian cardinal: abuse crisis biggest obstacle to evangelization
---
The Vatican's push to improve communications
---
The devil's diversion: doomsday cults
---
Archbishop: retired religious need our help
---
Marian devotion in the first three centuries
---
Vatican report on Medjugorje to come this month?
---
Pope calls for global authority with 'moral force'
---
U.S. bishops offer tips for Advent
---
The difference between 'natural' and 'preternatural'
---
The difference between a sister and a nun
---
Special Michael Brown seminar, Florida, January 27
---
The lighter side: Catholic squirrels
---
---
Prayer Room St. Andrew Christmas novena prayer
Meditation: saints of the day Mary's Messages Mass Readings;
Homily of the Day Vatican video
---
---
Michael Brown pilgrimage, Medjugorje
---
Donations: we need and appreciate it!
---
---
[Click here to make announcement]
Depressed? Stressed? Anxious? Free spiritual guidance! Sign up for free!
Our Lady, Bearer of Hope, Love and Miracles, January 18-19, OSMM Retreat
Pilgrimage tour to Shrines of Italy, April, 2013, 307-222-4856
Padre Pio's miraculous image exuding blood, tears, oil, fragrances!
Order a live Advent wreath for friends and family!
Beautiful Patron Saint medals in sterling silver - top quality, made in the USA, choose from over 1,000 hard-to-find Saints!
Most powerful, most effective scapular and sacramental in the world!
Medjugorje pilgrimages departing Dec 27, Mar 11, Apr 29, and May 27 with Fr. Richard Beyer, Magnificat Tours, 877-333-9290
See how a mom of 13 lost over 85 pounds!
What if crisis occurs and there is no dr.?
Caskets by Trappist monks, free catalog and cross, 888-885-1429
Priest explains hidden and mysterious ways we are affected by others
Standing Between the Gates of Heaven and the Precipice of Hell, a doctor's experience with the afterlife
[See next column]
[Please note that we can not vouch for every event, group, assertion, or product in paid announcements; use discernment; tour companies should be checked with Better Business or diocese]
---
Vatican events streamed live with new 'app'
---
---
Blogger attacks 'Holy Love' ministry
---
French study finds plummeting sperm counts
---
Orthodox patriarch: caring for environment is 'religious imperative'
---
Click to e-mail this site to a friend
---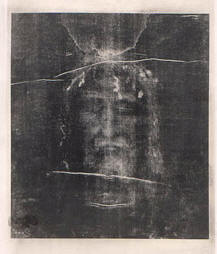 ---
Meet single Catholics..join the largest Catholic community in the world!
Join Dr. Scott Hahn on a once in a lifetime pilgrimage to the Holy Land from Jan 4-14, 2013
If you're depressed or stressed, you need to read this!
Join 206 Tours by monthly departures, always accompanied by Catholic priest to the Holy Land, Medjujorje, Lourdes, Fatima, Italy, Poland, 800-206-8687
The dam of lawlessness is about to burst open
Scriptural proof for the three days of darkness
Rosary Parts - large stock selection, top quality, wholesale pricing, www.CatholicParts.com
Hand-crafted gorgeous cutting boards, great gift, personally, religiously inscribed, e-mail here or 386-445-5630
Support Spirit Daily through its bookstore and gift shop
---

@copyright, Spirit Daily
Ten thousand Irish in massive pro-life vigil
---
---
Future watch: 'black swan' storms?
---
Prayer need: hundreds dead in Philippines typhoon
---
Poll: majority link storms to climate change
---
Comet coming in 2013 could be as bright as the moon
---
Ban on homosexual conversion for minors up in air
---
Prayer urgency: Islamists in Nigeria slaughter ten Christians
---
---
Actress talks of near-death experience
---
---
---
The seven people Pope Benedict follows on Twitter
---
---
---
---
Three 'Other Side' for low price
Spirit Daily retreat to Medjugorje
---
Spirit Daily gift shop/ Book specials/Bestsellers/
A Life of Blessings on
Kindle, Nook; The Other Side on Kindle, Nook; Life Missions, Family Healings on Kindle, Nook; The God of Miracles on Kindle, Nook; Tower of Light on Kindle, Nook; The Spirits Around Us on Kindle, Nook; After Life on Kindle, Nook; The Seven on Kindle
---
Create desktop shortcuts for iPads, iPhones, Droids and other smartphones or tablets by simply placing shortcuts and on browsers (bookmark button) and 'settings'; on smartphones go to 'browser' and 'setting' and add to home screen; no app needed
Mobile version of Spirit Daily: www.spiritdaily/mobile.htm;
Spirit Daily on Twitter Facebook
Click here to
refresh Spirit Daily; website is updated seven days a week through day in outage of website, go to alternates
www.spiritdaily.net or
www.spiritdaily.org