Special report: discernment needed as prophecies come from all sides, including one of nuclear disaster in N.Y.
---
---
Solving the enigma of Pope Francis (secular)
---
Life is like a dark 'warehouse,' full of hidden dangers but also hidden gifts
---
The mail: viewers weigh in on ways to stay thin, healthy
---
Cardinal Pell: days of ripping off Vatican are over
---
What Pope Benedict XVI really thought of divorce, Communion
---
---
'Out there' in spiritual warfare are scenes straight from a movie
---
Retreat announced for Orlando (February)
---
Meditation: saints of the day  Prayer Room  Mass readings  Homily of the Day  Vatican Video  December 8 is 'hour of Grace' Mirjana's Message
---
Donations: we need and appreciate it!
---
---
[Click here to make announcement]
Christmas booklist
Christmas Novena, card, CD - enroll family and friends!
If you are stressed or depressed, you should read this
St. Benedict Blessing, armor for the spiritual battlefield
A Christmas gift for joy and peace
Healing of Families Life-Changing Testimony, 12/7 & 12/10
Gift of a lifetime. This changes everything!
See how a mother of 13 lost almost 100 pounds!
Handmade, wooden caskets by the Trappist monks of New Mellary Abbey, 866-274-6398
Give a beautiful prayerbook to family and friends for Christmas!
[Please note that we cannot be responsible for all products, pilgrimages, and claims made by above announcements]
---
New CD: Michael Brown retreat, New Orleans
---
Seldom told stories of Saint Nicholas
---
'Why I stopped watching the news'
---
Click to e-mail this site to a friend
---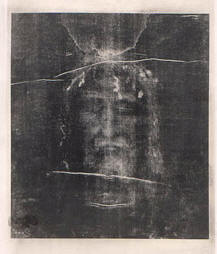 ---
Free Trappist Caskets catalog and documentary DVD, 866-720-1947
Wow! The Ultimate Spiritual Warfare Gifts, perpetual enrollment included
Give the perfect stocking stuffer: organic teeth whitener!
What if a crisis occurs and there's no doctor?
Magnificat Tours Catholic pilgrimages 2014 - Medjugorje - Dec
Medjugorje is the spiritual center of the world'-- JPII. Be connected!
206 Tours Pilgrimages -- the Holy Land, Italy, Fatima, Lourdes, Medjugorje, Poland, year round with Catholic priest and Mass daily
[Support Spirit Daily through its bookstore, special reports, and gift shop]
---
Pope tells theologians to listen to 'ordinary faithful' and read 'signs of the times'
---
Cells from human unborn injected into baby mice, making them more intelligent
---
Six hundred thousand flee typhoon
---
Al Qaeda kills U.S. hostage during rescue raid
---
A major art exhibit on Mary in nation's capital
---
Health watch: four foods that make you look younger
---
Which city has the most unpredictable weather?
---
Being obese can shave eight years of average life
---
---
Kindle reviews for What You Take To Heaven (five stars)
---
What You Take To Heaven on Kindle and Nook; Fear of Fire on Kindle; A Life of Blessings on Kindle,  Nook; The Other Side on Kindle, Nook; Life Missions, Family Healings on Kindle, Nook; The God of Miracles on Kindle, Nook; Tower of Light on Kindle, Nook;  The Spirits Around Us on Kindle, Nook;  After Life on Kindle, Nook; The Seven on Kindle
---
---
Boo
k specials
 

Books by Michael Brown
Spirit Daily on Twitter  Spirit Daily on Facebook  Click here to refresh Spirit Daily; Spirit Daily is operated seven days a week and all day; in event of outage go to www.spiritdaily.net or www.spiritdaily.org
Author looks at 'life review' and hereafter in new book
---