Is there really anything behind the prophecy of 'blood moons'?
---
Will a 'sign' occur that's linked to Exodus?
---
Cost of abuse in Los Angeles archdiocese: $740 million
---
Controversial priest at Irish Divine Mercy conference
---
---
What Jesus won't care about when you die
---
---
Pope opens critical week for reforms, family issues 
---
---
---
Prayer Room Meditation: saints of the day  Mass readings  Mary's Message Homily of the Day  Vatican Video
---
Michael Brown retreats: Virginia
---
San Antonio retreat: prophecy, healing, afterlife (note: if using hotel garage tell them you are part of retreat for special rate) Directions
---
Retreat: Corpus Christi Directions
---
Donations: we need and appreciate it! 
---
---
[Click here to make announcement]
Please pray for Rose Brown
Magnificat Tours Catholic pilgrimages 2014 - Canonization of John Paul II &John XXIII, Medjugorje, Italy, Holy Land, Fatima and Lourdes, 877-333-9290
206 Tours Pilgrimages -- the Holy Land, Italy, Fatima, Lourdes, Medjugorje, Poland, year round with Catholic priest and Mass daily
Personalized Rosaries! You choose colors, crucifix, center; add names and dates!
What I should have learned in third grade!
Free Trappist Caskets catalog and documentary DVD, 888-495-0805
Handmade, wooden caskets by the Trappist monks of New Melleray Abbey,888-495-0805
Spirit Daily pilgrimage to canonization of John Paul II(waiting list)
St. Benedict Blessing, armor for the spiritual battlefield
National Charismatic Retreat, June 27-29, MalvernRetreat House, PA, 610-644-0400
[Please note that we cannot be responsible for all products, pilgrimages, and claims made by above announcements]
---
At St. Peter's Basilica
---
Pope blesses prisoners in front of 'Undoer of Knots' statue
---
Biblical teachings on the use of 'colorful' language
---
Prayer need: being Charles Manson's grandson
---
Pope: riches are good when they help others
---
---
Could quake bust loose artificial Georgia lake?
---
Prayer need: the deepest, darkest websites
---
---
Click to e-mail this site to a friend
---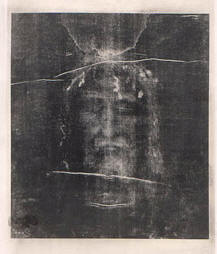 ---
If you are stressed or depressed, you should read this
See how a mother of 13 lost almost 100 pounds!
What if a crisis occurs and there's no doctor? 
---
More dead as Ukrainian truce collapses
---
Pope addresses cardinals as consistory begins
---
Last call: Bible movies flooding screens this year
---
Mississippi church floor collapses, injuring dozens of youths
---
Tornado threat in Ohio Valley, Southeast
---
---
Former nurse calls Planned Parenthood clinic 'evil place'
---
'Noah' controversy: studio blasts survey
---
---
Couple who aborted baby over misdiagnosis lose lawsuit
---
God's Creation: 'fracking' caused 'thousands' of small quakes
---
---
Comfort foods that won't pack on the pounds
---
---
---
Fear of Fire on Kindle; A Life of Blessings on Kindle,  Nook; The Other Side on Kindle, Nook; Life Missions, Family Healings onKindle, Nook; The God of Miracles on Kindle, Nook; Tower of Light on Kindle, Nook;The Spirits Around Us on Kindle, Nook;  After Life on Kindle, Nook; The Seven on Kindle

 

Book specials; Booksby Michael Brown

 

Click here to refresh Spirit Daily; Spirit Daily is operated seven days a week and all day; in event of outage go to www.spiritdaily.net or www.spiritdaily.org

Mobile version of website: http://www.spiritdaily.com/mobile.htm

 

Michael Brown retreats, SanAntonio: healing, afterlife, spiritual warfare 2/22); Corpus Christi (2/23); Spirit Daily pilgrimage to canonization of John Paul II (waiting list)
---