Expert: alliance between Pope, people grows as does resistance to him by clergy
---
---
---
---
Francis asked Benedict to critique interview
---
March madness (from a spiritual perspective)
---
Combating pride through Confession
---
Michael Brown retreat: spiritual warfare, afterlife, prophecy; Richmond, Virginia
---
Abuse priests: what should funeral policy be?
---
Who gets out of purgatory first?
---
Many are the states of suffering
---
---
Imitation of Christ 13: resisting temptation
---
Prayer Room  Meditation: saints of the day  Mass readings  Mary's Messages Homily of the Day  Vatican Video Mirjana's annual message
---
---
Donations: we need and appreciate it! 
---
---
[Click here to make announcement]
God hears the cry of the poor! Do we?
What if a crisis occurs and there's no doctor?
Magnificat Tours Catholic pilgrimages 2014 - Canonization of John Paul II &John XXIII, Medjugorje, Italy, Holy Land, Fatima and Lourdes, 877-333-9290
Free blessed Holy Face of Jesus prayer cloth with every order..limited availability
206 Tours Pilgrimages -- the Holy Land, Italy, Fatima, Lourdes, Medjugorje, Poland, year round with Catholic priest and Mass daily
Free Trappist Caskets catalog and documentary DVD, 888-495-0805
Handmade, wooden caskets by the Trappist monks of New Melleray Abbey,888-495-0805
Read 'Penance: Walking with the Infant' for Lent
St. Benedict Blessing, armor for the spiritual battlefield
If you are stressed or depressed, you should read this
Free Seven Sorrows Rosary App DROID
[Please note that we cannot be responsible for all products, pilgrimages, and claims made by above announcements]
---
---
Video: that woman who warned of Freemasons during Congressional vote
---
Vatican expels New Jersey priest
---
The Lourdes of Korea (secular report)
---
---
---
---
Remembering a Saint Joseph miracle
---
---
---
---
Did the Pope quote Chesterton?
---
Click to e-mail this site to a friend
---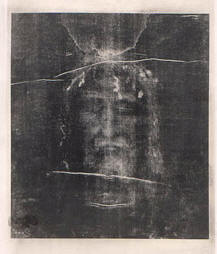 ---
See how a mother of 13 lost almost 100 pounds!
Pilgrimage to Lourdes-Assisi-Rome
[Support Spirit Daily through its bookstore, gift shop]
---
Search for jet focuses now on southern part of Indian Ocean
---
Winds of war: pro-Russian forces storm Ukrainian base
---
Malaysia says files were deleted from flight simulator
---
Prayer need: desperate relatives ejected from meeting
---
Report that plane was spotted above Maldives 'not true'
---
---
Signs and more: giant dust storm 'swallows' swath of Texas
---
Toll rises in Venezuelan unrest
---
---
That giant aquarium that burst at Disney
---
Ancient earth hammered by double space impact
---
---
Vatican co-hosting conference on alien life forms
---
Suit against doctor who 'aborted' babies born live
---
Prayer need: a Christian slaughterhouse?
---
---
---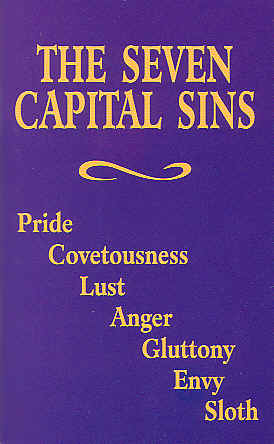 ---
Fear of Fire on Kindle; A Life of Blessings on Kindle,  Nook; The Other Side on Kindle, Nook; Life Missions, Family Healings on Kindle, Nook; The God of Miracles on Kindle, Nook; Tower of Light on Kindle, Nook;  The Spirits Around Us on Kindle, Nook;  After Life on Kindle, Nook; The Seven on Kindle
Book specials; Books by Michael Brown
Michael Brown prophecy retreat: Richmond, Virginia

 
Click here to refresh Spirit Daily; Spirit Daily is operated seven days a week and all day; in event of outage go to
www.spiritdaily.net or
www.spiritdaily.org
Mobile version of website: http://www.spiritdaily.com/mobile.htm
Spirit Daily pilgrimage to canonization of John Paul II (waiting list)
---