---
In Colorado whitewater: saved by a barefoot 'angel'
---
Pope to visit hospital that treated Saint John Paul II
---
Pope Francis, Cardinal Müller, and liberation theology
---
Pilgrims, bishop attend anniversary of apparition
---
Did Pope pray before Medjugorje statue?
---
For a thousand years, kids took Communion
---
Pope offers Mass of thanksgiving for canonization
---
Did Francis take shot at prosperity ministry?
---
California: parishioners rally after tabernacle is stolen
---
---
Retreat, Philadelphia-New Jersey: signs of the times, signs in our lives
---
'Why I don't write about the Vatican'
---
Our report from Rome: amazing facts about two very different pontiffs
---
How the 'decline' of Western Catholicism purifies it
---
Prayer Room  Meditation: saints of the day  Mass readings  Mary's Message Homily of the Day  Vatican Video Scriptural Rosary
---
Donations: we need and appreciate it! 
---
---
[Click here to make announcement]
What if a crisis occurs and there's no doctor?
Jeff Cavins and Fr. Don Calloway, Divine Mercy Conference, Buffalo, NY
Magnificat Tours Catholic pilgrimages 2014 - Medjugorje - June, Sept, Oct, Dec-Shrines of Italy - Sept 30, Holy Land - Nov 4, 877-333-9290
206 Tours Pilgrimages -- the Holy Land, Italy, Fatima, Lourdes, Medjugorje, Poland, year round with Catholic priest and Mass daily
Fr. Joseph Whalen, Fr. John Welch, monthly healing service, Confessions, Benediction, May 8, St. Gabriel's, Upton, MA
Free Trappist Caskets catalog and documentary DVD, 888-495-0805
National Charismatic Retreat, Jun 27-29, hosted by Malvern Retreat House, Malvern, PA, 610-644-0400
Handmade, wooden caskets by the Trappist monks of New Melleray Abbey,888-495-0805
Free Seven Sorrow Rosary App for Apple
[Please note that we cannot be responsible for all products, pilgrimages, and claims made by above announcements]
---
Why Mary is so powerful over darkness
---
Video: Russia in Catholic prophecy
---
Jesus calls us from spiritual blindness
---
Canonization pilgrims return blessed but exhausted
---
Couldn't see anything, but being in Rome for canonization was 'privilege'
---
Movie on Second Coming goes into production
---
---
---
Click to e-mail this site to a friend
---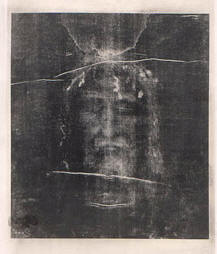 ---
Great Easter gift!  Holy Water dispensers for daily use
If you are stressed or depressed, you should read this
Marian Conference, Toronto, May 31, 'The Triumph'  movie
St. Benedict Blessing, armor for the spiritual battlefield
Free Seven Sorrows Rosary App DROID
See how a mother of 13 lost almost 100 pounds!
[Support Spirit Daily through its bookstore, gift shop]
---
Does this chart tell us which nations are most moral?
---
High Court okays prayer at council meetings
---
U.N. committee grills Holy See
---
Vatican warns against 'ideological pressure'
---
Will there be a flood of lawsuits?
---
Study claims climate change is intensifying
---
Twin sisters reunited after seventy-eight years
---
Quake damages Buddhist temples
---
---
---
---
---
---
Fear of Fire on Kindle; A Life of Blessings on Kindle,  Nook; The Other Side on Kindle, Nook; Life Missions, Family Healings on Kindle, Nook; The God of Miracles on Kindle, Nook; Tower of Light on Kindle, Nook;  The Spirits Around Us on Kindle, Nook;  After Life on Kindle, Nook; The Seven on Kindle
Book special
s
;
Books by Michael Brown
Michael Brown prophecy retreat: (coming soon)

 
Click here to refresh Spirit Daily; Spirit Daily is operated seven days a week and all day; in event of outage go to
www.spiritdaily.net or
www.spiritdaily.org
Mobile version of website: http://www.spiritdaily.com/mobile.htm
---