---
Mailbag: a battle with a demon in Rome
---
---
---
Wuerl to seminarians: have faith in Christ, Church
---
New priest on scandals: God's Hand is in it
---
O'Malley: Pope 'anxious' to help U.S. Church
---
---
Secular report: fate of two Popes intertwined?
---
---
Cupich removes conservative priest who was abuse victim
---
Happiness comes before success
---
Church notes: the roots of the crisis
---
---
Saints of the day Mass readings Daily homily
Mary's Message Papal tweets Vatican Videos
---
Donations: we need and appreciate it!
Michael Brown retreat: Connecticut
---
[Click here to make your announcement]
Flame of Love National Conference, Oct 12-14 - Schedule
Ave Maria Conference, Palm Desert, California, Nov 10
Fr. John Baptist Bashobora Healing Mass scheduled!
The Catholic Tent Revival, Oct 7, Malvern Retreat House, Malvern, PA
Protect, Defend: St. Michael products, to pray, wear and give
206 Tours Pilgrimages always with Catholic Priests and Mass Daily! Year round to Holy Land, Italy, Spain, France, Portugal, Medjugorje, Poland, Greece and more
---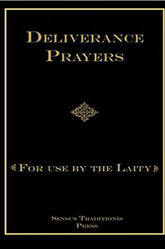 ---