__________________________________________________
IF YOU THOUGHT YOU KNEW A LOT OF TITLES FOR THE BLESSED MOTHER, BOOK WILL SURPRISE YOU WITH MORE
No matter how much you know about the Blessed Mother, odds are great that there is in this book called 365 Days with Mary titles you've never heard of, along with prayers and feasts and devotions.
She is that pervasive around the world -- and throughout history.
The book, which offers a "sobriquet" to Mary under a title for every single day of the year (this one for 2015, but really good for any year; a real reference) commemorates her through various cultures everywhere.
It's written by an adept author and radio host, Michael O'Neill, who also compiles extensive data on approved and unapproved apparitions [see bottom of this article] and was the sole Marian expert present in 2010 when Bishop David L. Ricken of Green Bay issued the first approval of an apparition in the United States (at Champion, Wisconsin).
O'Neill knows of what he speaks.
And he speaks volumes -- in one concise, handy, beautifully illustrated one.
Her titles?
There are so many. How about Our Lady of Sichem? (That's in Israel.) Our Lady of the Letters (feast day: January 9)? Our Lady of the Impossible (Serra Lima, Brazil)? Our Lady of the Stairs (Massafra, Italy, 1743)?
Few are those who realize the countless times she has appeared or performed miracles (or both). In fact, miracles attached to her statues or appearances helped to found our church (for altars, chapels, or in some cases full-blown basilicas were often erected at spots where her statues wept or appeared in odd places).
Throughout history, the Blessed Mother has been invoked, for various reasons -- even, during the Black Death, and its recurrences, to halt plague.
And so churches were built one after another in places like Spain, France, Germany, Italy, and England.
She is the Holy Mother of the Cross.
That's one for Lent.
She is Our Lady of the Hawthorn (Spain: two dates and places).
Or just plain: Our Lady of the Thorn (Marne, France).
Our Lady of the Broom.
The Blessed Virgin of the Adoration.
Our Lady of Rzevsk (Russia).
Our Lady of the Well.
Our Lady of the Souls.
Our Lady of the Golden Heart (Beauraing, Belgium, where the sole remaining seer recently died).
And those we have all heard of: Our Lady of Sorrows, Our Lady of Guadalupe, Our Lady of Lourdes.
But also: Our Lady of the Turning Eyes (Rottweil, Germany).
Our Lady of the Cloud (Ecuador). Today's date? The Weeping Virgin Mary of Sajópálfala, Hungary (2/16).
"365 Days with Mary leads the readers to take Mary into their daily lives, becoming more aware," notes Archbishop George Antonysamy in Chennai, "of her gentle voice."
Good stuff. Makes one appreciate her more. Brings one closer -- a daily meditation, and a picture with each, for the rest of this new year and years to come.
[resources: 365 Days with Mary and Seven Days with Mary]
[See also: retreat South Carolina]
[Approved and unapproved apparitions]

Spirit Daily on Twitter Facebook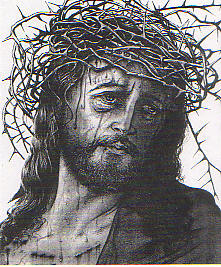 Specials:
25% OFF! THE SEVEN - BY MICHAEL H. BROWN
15% OFF! SEVEN DAYS WITH MARY - BY MICHAEL H. BROWN
3 FOR $18! THE OTHER SIDE - BY MICHAEL H. BROWN
Mary Undoer of Knots plus The Holy Cloak novena, $7.25

Michael Brown's books on Kindle or Nook
Return to home page www.spiritdaily.com