__________________________________________________
RETREAT SET FOR INDIANA, OCTOBER 18
We'll be bringing our retreat to Indiana this October (God-willing). The exact time: Saturday, October 18, from 10 a.m. to 4 p.m. at the Marriott Hotel, 10 S. West Street, Indianapolis [see below for directions].
We're always especially excited in that we have no had a retreat in this area before! It will be given by author Michael Brown and will focus on our current time; the "prophetic pulse"; spiritual warfare (protection); and the afterlife. There will also be a discussion of generational healing, plus prayers. Available will be his latest book, Fear of Fire (as well as others).
Future events. Spiritual warfare. The Blessed Mother. The Church. The supernatural reality around us.
What's in store for the Midwest -- this part of the world -- and our country?
Times are intensifying! And will become more so. Indeed! But if we're prepared -- as we will discuss in depth -- there is nothing whatsoever to fear, here or in the hereafter.
Admission can be purchased on-line with button below; or by calling 386-446-8139 between 9 a.m. and 5 p.m. EST weekdays or via mail by check to: Spirit Daily, 11 Walter Place, Palm Coast, Florida, 32164. Please note that there are no tickets issued; attendees will be on a list at door. If there is room, there will be door admittance. Priests and nuns are free! We are situating this centrally. Please let your friends in nearby cities know! See below for special room rates. (A deli lunch will probably be offered by the hotel.)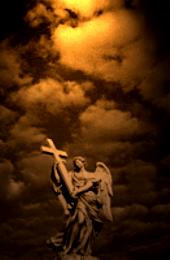 seminar $30 (credit card or Paypal)
(hit "add to cart" and then, when done, "complete order" to finalize; include name, phone, and e-mail; pay no attention to shipping charge; automatic merchant handling/shipping fee of $2 will be credited back to your account; call 386-446-8139 or email mbrown33@aol.com if any questions).
[Please note that there is a parking charge at the hotel; there will also be a lunch deli buffet offered by the hotel]
[For special room rates, call the hotel at 317-822-8554 say it is for the Michael Brown retreat]
[Special deliverance prayers will be recited. Books and videos will be available. We pray for you and ask for your prayers!]

Return to home page www.spiritdaily.com