Her Life After Death -- video An in-depth interview with Sondra Abrahams asking provocative and thought provoking questions about Heaven, Hell and Purgatory. You'll also hear about guardian angels and encounters with deceased friends and relatives. It provides astonishing evidence that death is only the beginning... (bestseller) CLICK HERE

---


__________________________________________________
MEMO TO A GOVERNOR: IS IT NOT TIME FOR A CATHOLIC LIKE YOU TO SEE THE FIERY SIGNS?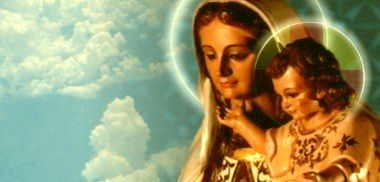 We would like to ask: Mr. Arnold Schwarzenegger -- Governor -- what will it take? Respectfully, governor of the largest state, California: What will it take to convince you, your legislature, your courts, and many others in the West that God is not happy with what your state is doing?
What will it take, Governor Schwarzenegger?
Did it completely go unnoticed that on May 15, 2008, the Supreme Court of California overturned the state's ban on same-sex marriage and the four-to-three decision took effect on June 16 -- allowing homosexuals to marry.
The latest round of fires erupted immediately after. The Associated Press described it as "an unprecedented fire season that has made much of California a disaster area." About 2,010 separate blazes have burned statewide since a massive lightning storm struck on June 21, ravaging nearly 1,400 square miles, according to the U.S. Forest Service.
Fire. Sodom. Coincidence?
Let us look back, governor, to October 15, 1989. Do you remember that on this day there was a pro-abortion rally at city hall in San Francisco? This is the same city hall that also flew the flag of gay pride.
Two days after the abortion rally, that city -- there in your state, not so far from Sacramento (which has also seen its afflictions) -- was hit by a magnitude-7.1 quake that caused seven billion in damage -- and caused workers to flee that swaying city hall building in terror.
Do you recall this? If not, governor, please have your staff look it up.
Look up too the 1994 quake much farther south.
Its epicenter: Northridge, was the nation's center for the x-rated video industry.
In that quake, an estimated eighty percent of the pornography companies incurred significant damage. Most had to shut down. Even The New York Times found it curious.
Another quake shook Joshua's Tree out there in the desert.
Mr. Schwarzennegger, your state has been constantly buffeting by one thing or another -- mainly fire -- for the past several years, at a rate that is heightening.
There were the fires of 1991 -- on the hills overlooking Berkley, one of the nation's New Age capitals.
A thousand students were evacuated.
There were the fires started near Witch's Creek near San Diego (precisely when a lab there was announcing creation of the "first" synthetic life).
Now we have such fires -- caused by lightning -- that raged for weeks to such an extent that you had to call for help from foreign countries such as Australia, Greece, Mexico, New Zealand, and Canada.
Eighty percent of the federal government's emergency firefighting equipment had been sent to your state.
I know you weren't the judge in that gay-marriage case. But you embraced it. You said it would be great for the economy.
There have been a lot of wildfires out there recently, Mr. Schwarzenegger. They seem to be occurring every season -- no longer just with the Santa Ana winds, or the dry summer months.
Greatly affected is Big Sur -- gorgeous scenery, if also a center of meditation centers that are pagan.
Coincidence?
Governor, you were recently speaking on health care and said that if necessary you would pray "twenty rosaries a day" to get legislation regarding such passed. You are the "terminator." Terminate the upsurge of evil. We hope someone sends you this note. We hope you get this.
Were you merely being flip -- using an expression -- or might we get you, governor, a Catholic, with a Catholic wife, to indeed say the daily Rosary? Twenty would be quite a few. It would put you up with Padre Pio and John Paul II. How about one, in the event you don't?
Therein will be your discernment.
Look to where the fires rage, Mr. Schwarzenegger. Look to the nature of fire. Look to how many square miles of California have burned in the past decade. In one photo of a Western fire you could clearly see the outlines of what looked precisely like a mythic demon.
And look to the name of the most afflicted town.
That was north of Chico, Governor Schwarzenegger, at a town called Paradise.
[resources: Sent To Earth and Scriptural Rosary]
[see also: Blazes were largest fire event in California history, Californians cleared to vote on same-sex marriage, and Gay marriage a gift to California's economy]
[Note: "Look to the west and understand my sorrow," the seemingly soft voice of Mary told someone we know who has such intuitions, right before the latest flames erupted]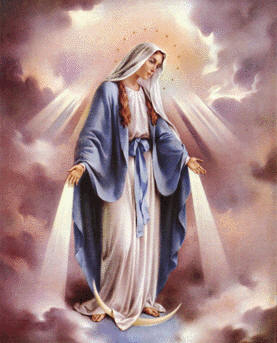 Return to home page www.spiritdaily.com