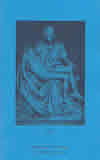 The Pieta Prayer Book
(a classic)
Many find this the most powerful little compilation of prayers they own. There are the fifteen prayers as revealed to St. Bridget. There is an ancient prayer to the Virgin. There are beautiful prayers to Jesus. There is a prayer to the Eternal Father to obtain all the graces of the world's Masses. There is a novena to the Sacred Heart. There is Divine Mercy, prayer for priests.
CLICK HERE
---


__________________________________________________
CAN ANY IMAGE BUT THE TURIN SHROUD REALLY CAPTURE POWER AND ESSENCE OF JESUS CHRIST?
What did -- does -- Jesus look like? Is He as soft as some artists have made him out to be (especially in recent decades), or more like the Shroud of Turin?
In the afterlife, of course, He will be different than any artist can conceive. He is in glory. He is Light itself. He comes in the way He deems best. To some, He shows wounds of Crucifixion. To others, there is simply the strongest, most attractive, most loving Presence they have ever seen. To most, He appears as He did after the tomb: risen (and to some of His followers, barely recognizable due to His glorified state). Yet, everyone knows Who He is.
Heaven will hold many surprises! Christ is the epitome of the word "compassionate." But that does not mean weak. What did viewers think of a recent article on this topic, focusing on His masculinity?
"I wanted to comment on the main topic regarding transforming Jesus' image to one more manly and I could not agree more," writes a viewer named Leah Smigel from Calgary, Alberta. "I had an experience like no other with Him. He presented Himself to me, not visibly, but His presence was unmistakable. Within milliseconds, I knew Whose Presence I was in and was in complete awe. The power and majesty that I experienced was so beyond any image that could even try to represent Him. There was a regal Presence coupled with strength that filled me with that fear to remind me of Him known as simply 'I Am.' He is the Lion of Judah, strength and royalty personified. I will never forget this incredible gift and I long to experience Him this way again."
"Since the 1800's there has been an unfortunate tendency among western Christians to portray Jesus as looking like a 'pretty boy" with a beard," writes a priest, Father Michael King. "I have always been struck by how the Christian East has avoided this tendency by portraying Jesus in consistently the same way for (at least) 1,700 years. Upon examination, traditional eastern portrayals look very much like the face on the Holy Shroud. The eastern Jesus is handsome, not pretty. He is youngish, but not a boy. He is indisputably masculine and strong. Let's pray that western portrayals of Jesus catch up with the high standards of our eastern brothers."
Is there any portrayal that truly captures the full aspects of Him? Doesn't any human effort invariably come up short?

Some claim to have seen Him in visions and dreams, or even apparitions (in addition to near-death experiences). One such case produced a portrait called "The Compassionate Christ."
"This is how it came to be," adds Father King, quoting blog accounts. "Husband and wife, Dewey and Veda Mauck, were both pilots with a small airline in Oklahoma back in the 1920s and 1930s. They were close friends of the Lindberghs, and others who were in the aviation field. Dewey and Veda were very devout Christians, active in the church, and according to all who knew them personally, very attached to the person of Jesus Christ, their Lord and God.
"One night in their bedroom, Christ appeared to them. According to their report, there was a beautiful orange scent that permeated the entire room. Both were awed by the beautiful compassionate eyes of Christ which left an indelible impression on them. Christ told them that He would be with them always. Whether He also told them that in imitation of Him, they would both share in His redemptive work by their suffering is unknown. Veda's eyesight grew worse and worse, and they feared total blindness. Much to her surprise and joy, and the amazement of her husband and the doctors who had been treating her with very little success, she suddenly had her eyesight restored. Sometime after her miraculous cure, Dewey contracted terminal cancer and was not given much time to live. He too was cured. But shortly after, another tragedy struck. They went bankrupt and lost their aviation business completely. This was a sign from God, so they decided to devote themselves totally to the church, which they did faithfully until their death.
"To recall that night when Christ appeared so vividly to them in their bedroom, they sought out a woman who was well known for her portrait sketches, and told her of Christ's appearance to them, and what struck them the most: His eyes. Working from her own vast experience, and the story of that night, this artist named Fern Beckham set about to make this sketch which has been popular in prints since about the year 1980 [above left]."
"I wanted to share with you an experience that I had that is echoed in your headline story today," wrote another viewer named Dan Finaldi. "Some months ago I was a Eucharistic Minister at my parish. I often close my eyes when I am so close to the altar. Much to my surprise I had an interior dream of Jesus standing behind the altar looking out at His people in the pews. The interior image was strikingly lucid. First Jesus appeared taller than average, broad, very manly, extremely powerful... regal... with long brown hair and He did not walk, He glided around as if the earth's gravity had no hold on Him whatsoever. He was Kingly... magnificent... and yet humble... powerfully humble. One who saw what I saw could not help but worship Him. The title King of Kings is appropriately applied to what I saw in my mind's vision."
Everyone has his or her own ideas. Can anyone capture the Essence the way the Shroud does? Can anyone capture goodness and strength and Light Itself?
"I just read the article on the view of many artists having depicted Jesus as too effeminate, something that has long irritated me." added viewer Tahnja Wolter from Australia (artist of image to the left). "The reason for this has been the inability to depict His love alongside His power and glory. That takes skill and it takes a very real and deep relationship with Christ. There is nothing unmanly about any of my paintings of Christ. And I intend to keep it that way, with His grace."
[

Print this]
Share with Facebook or Twitter
Return to home page www.spiritdaily.com