About Miracles, click here
---

__________________________________________________
FROM DROUGHTS TO QUAKES, AN UNSETTLING STRANGENESS IN NATURE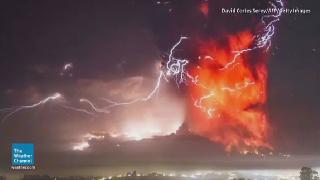 Things are rocking and rolling out there, literally: in Nepal, where that exceptionally strong quake may be a harbinger, and in Chile, with a volcano. Strange time in nature. Also, a serious moment. What does it all portend?
There are oddities. Doesn't the volcano seem to have a face in it? Why the strange lights, in another photo (two orbs), asked the secular media. In Nepal, a contingent of seismologists from around the world had met in Kathmandu just a week ago -- near what became the epicenter -- to discuss the probability of a big one occurring there and how buildings should be prepared.
Precognition.
Everyone gets them, little prompts, from time to time.
Will there now be quakes elsewhere?
In the U.S. it's the weather (still: so cold up in the Northeast, last week) but mostly it is lack of weather: drought. If California doesn't get a run of precipitation soon, it will strain residents in some areas to a breaking point. There are places where the snow cover, which supplies water when it melts, is five percent of what it should be. "Near California's Success Lake, more than 1,000 water wells have failed," says a news report. "Farmers are spending $750,000 to drill 1,800 feet down to keep fields from going fallow. Makeshift showers have sprouted near the church parking lot. 'The conditions are like a third-world country,' said Andrew Lockman, a manager at the Office of Emergency Services in Tulare County, in the heart of the state's agricultural Central Valley about 175 miles (282 kilometers) north of Los Angeles.
Recall those prophecies we have carried about the infrastructure breaking down and the U.S. becoming a third-world nation.
Perhaps it will soon rain. Perhaps not. Already, it is the driest on record -- modern record. Going back further, paleontologists and climatologists know that this region -- really, from California across the Plains and down to Texas, more than half the country -- has encountered mega-droughts that persisted for centuries: up to a thousand years, back at times such as the Middle Ages (when there was a shift in climate followed by the great bubonic plague).
Is it a mega-drought that is unfolding?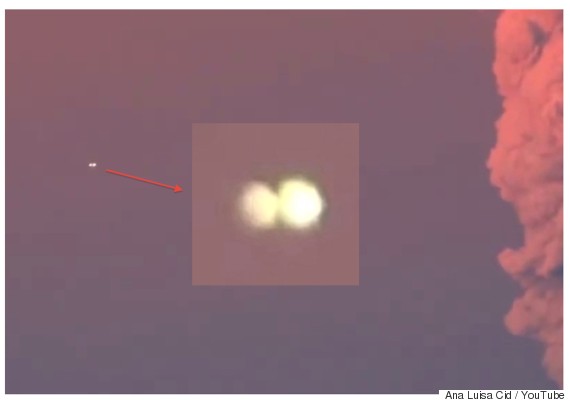 This would be disastrous: not only for the thirty-eight million residents of California, but for a country which has more than half its fruits and vegetables supplied by that state.
Prayer needs here.
Signs of the times.
Strangeness in nature, as something seems unleashed, some in that volcano at least (the photo at top is from the Weather Channel; the strange figure is from London Metro) that seems towering.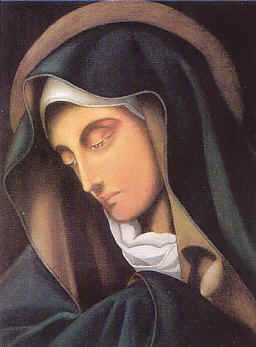 "Dear children!" says Our Lady at Medjugorje. "I am with you also today to lead you to salvation.

"Your soul is restless because your spirit is weak and tired from all worldly things.

"You, little children, pray to the Holy Spirit that He may transform you and fill you with His strength of faith and hope, so that you may be firm in this battle against evil."
[resources: What You Take To Heaven]
[See also: Retreat in Vancouver, Canada: Michael Brown on afterlife, healing, prophecy]

Spirit Daily on Twitter Facebook
Specials:
25% OFF! THE SEVEN - BY MICHAEL H. BROWN
15% OFF! SEVEN DAYS WITH MARY - BY MICHAEL H. BROWN
3 FOR $18! THE OTHER SIDE - BY MICHAEL H. BROWN
Mary Undoer of Knots plus The Holy Cloak novena, $7.25

Michael Brown's books on Kindle or Nook
Return to home page www.spiritdaily.com