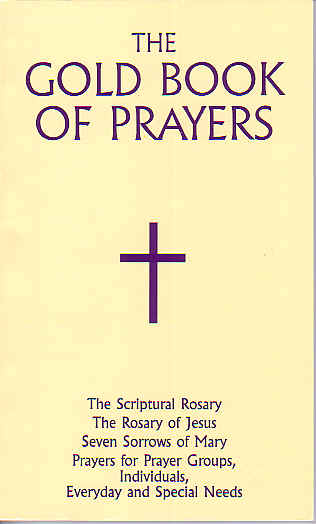 The Gold Book of Prayers
An all-time best-selling treasury of contemporary and traditional prayers including a beautiful Scriptural Rosary, Jesus Rosary, Litanies, and Seven Sorrows Chaplet. Excellent for prayer groups or individual use.  Now spiral-bound! click here
__________________________________________________

__________________________________________________
ALONG A 'HAUNTED' STRETCH IN UPSTATE NEW YORK, A PSYCHIATRIST-TURNED-DELIVERANCE-MINISTER CLAIMED A MASS FREED AREA
We have occasionally broached a strange topic. To wit: supposedly haunted places. We all know about reputedly "haunted houses." You could not have viewed television or movies in the past several decades to have not. We know about poltergeists. But what about entirely haunted localities, or regions?
A strange idea, perhaps eccentric to some even many, perhaps most (a "reach," to use the cliche). And perhaps so. But if so, what about Scripture, and what the Good Book calls "principalities" (like the prince of Persia, the one that held up the angel on the way to Daniel)? Is the Bible a reach also? Might clouds "cover" regions like the Middle East? And smaller principalities? Hokum, many would say. Anti-scientific, for sure.
But it was the contention of a Christian psychiatrist-deliverance expert named Dr. Kenneth McAll that many locales were just that: in effect, cursed.
We offer this, from his book, Healing the Haunted, concerning Upstate New York, as example for discernment:
"The social problems of a certain area near Syracuse, New York, were very marked -- murders, suicides, and abortions -- and the Franciscan priest in charge of the area wanted to know if we could solve some of their problems," wrote the psychiatrist," wrote Dr. McAll.
"One of the first, and outstanding, problems was that the land there was part of an Indian reservation and that people were building vacation homes there without any permits and these homes were then becoming permanent residences.
"The Indian chiefs, who wanted to take this up with the American government, were always being fobbed off with the excuse, 'One day there will have to be a High Court case.' But over the years nothing was done. To take in the atmosphere of the area, we decided to drive there and on the roads we encountered various problem areas. One was of a battle site, where the English and French had paid Indians to fight each other, thus fragmenting the Mohawk tribe.
"The land was very marshy and in the area which had been chosen as the graveyard for the battle dead they had been unable to dig down very far; over many years, the skeletons had come to the surface. Consequently, people didn't like living near the area. We also found that there were places known as safe houses. These were houses with a third story from whose windows people could monitor the movement of government forces. These houses were also used to what was known as the underground railway; a smuggling system for getting slaves into Canada from the South.
"Suddenly, as we were driving along a main road, three cars in front of us collided at a crossing. We stopped and found that just a hundred yards ahead of the cars a light plane had just crashed and that the cars had hit each other in avoiding the plane.
"We then turned north off the main road onto a side road and came to a lake. At the lake side, we were surprised to find police cars and frogmen because just a few hours earlier a fishing boat had sunk with all on board.
"Our next stop was at a friend's house; here we were to have a meal and discuss the family problems -- the husband had just announced that he was buying a flat in the city near his work and was leaving his family to live there."
Did McAll and his "prayer companions have an effect -- lifting oppression, at least in one house, and perhaps a community, through simple prayer?
God knows.
"Later that same evening we were ready to say a Mass for all these troubled occurrence," the psychiatrist asserted. "The six-year-old daughter of the family, who should have been in bed long before, curled up on the sofa beside her father and fell asleep during our service. Different members said appropriate prayers of apology to God for all the things we had recently witnessed and been involved with. At the end of the service the daughter was woken up and told to go up if daddy would take her up to bed and say prayers with her. This had never happened before. Her father, very moved, took her upstairs.
"From that moment on, even the police in the area noticed a new peace and calm."
If it's not clear whether the two issues were linked, the father apparently stayed; issue resolved. Prayer can do many things. Saint Fautina prayed successfully to halt a chastisement for a major Polish city. As for Upstate New York: Between Rochester and Syracuse is an historic plaque at a rest stop on the "thruway" (a major east-west highway) at Phelps that says this stretch was once known as the "psychic highway." This, it is explained, is due to what seems like some sort of bizarre magnetism by which modern American Masonry, Mormonism, and spiritualism (a religion based on clairvoyants and mediums) erupted in -- again -- this very region. It was along this stretch -- in Palmyra, which also had been Indian territory -- that Mormon prophet Joseph Smith first had his visions and did his crystal gazing.
Not too far east of Syracuse, in Auriesville, New York, where Saint Kateri Tekakwitha spent so much time, and which was old Mohawk territory -- it is noted at the shrine commemorating her and three martyred missionary saints that when these men (Isaac Jogues, René Goupil, and John Lalande) first arrived, there indeed was a principality; there indeed was spiritual warfare.
They were after all martyrs -- killed by the natives.
"How often on the stately trees of the forests did I carve the most sacred name of Jesus, so that, seeing it, the demons might fly, who tremble when they hear it!" said Saint Jogues in 1643.
"How often, too, did I strip off the bark to form the most Holy Cross of the Lord, so that the foe might fly before it; and that by it, Thou, O Lord, my King, 'might reign in the midst of thy enemies' (Psalms 109:2), the enemies of thy Cross (Philippians 3:18), the misbeliever and the pagan who dwell in that land, and the demons who rule so fearfully there!"
[resources: Healing the Haunted]
[See also: Michael Brown retreat, Raleigh, North Carolina area, June 20: prophecy, spiritual warfare ]

Spirit Daily on Twitter Facebook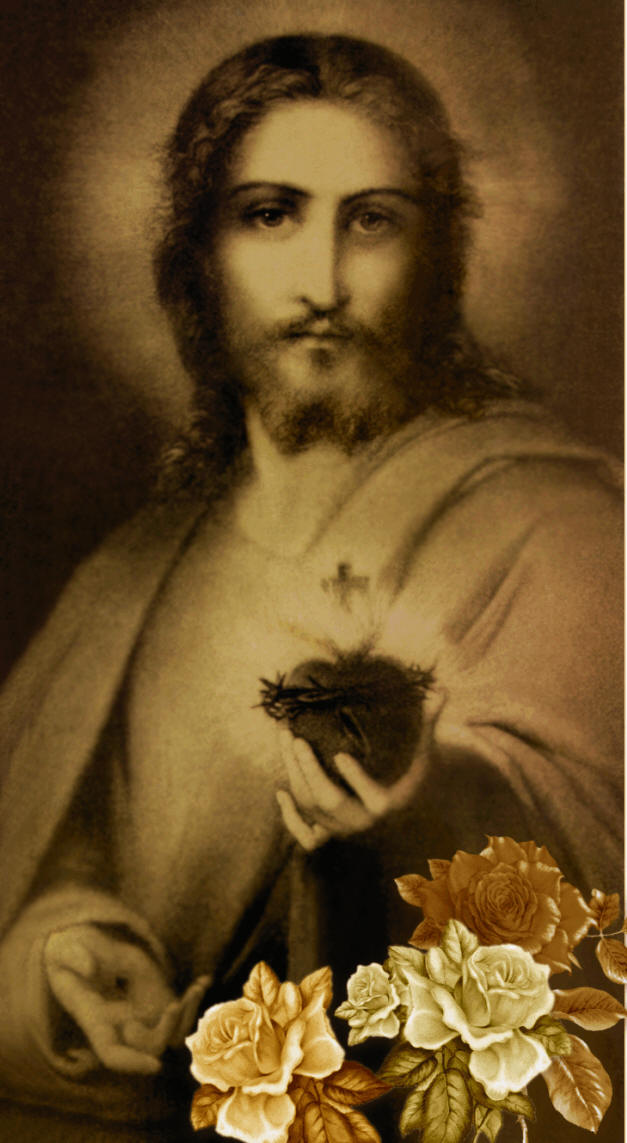 Specials:
25% OFF! THE SEVEN - BY MICHAEL H. BROWN
15% OFF! SEVEN DAYS WITH MARY - BY MICHAEL H. BROWN
3 FOR $18! THE OTHER SIDE - BY MICHAEL H. BROWN
Mary Undoer of Knots plus The Holy Cloak novena, $7.25

Michael Brown's books on Kindle or Nook
Return to home page www.spiritdaily.com