Praying the Rosary shown to have medically positive effect on heart
---
Look to Our Lady when 'cloud' won't lift
---
The little prayer that moves God
---
Francis 'not in favor' of optional celibacy
---
Special report (new): the mystery of 'power spots'
---
---
Report: Pope to issue Synod document in February
---
Is there a spiritual dimension to space?
---
Pope names female manager in secretariat of state
---
Prayer before Communion for healing
---
---
---
'Saints can teach you how to control anger'
---
Saints of the day Mass readings Daily homily Mary's Message Prayer of promises The Advent Season
---
+
Michael Brown retreat, Florida, February 1
Latest Michael Brown-Zach Martin podcast
Michael Brown retreat, prophecy, afterlife, our times, Charlotte North Carolina
---
[Click here to make your announcement]
Women's Conference With Kimberly Hahn and Colleen Campbell, Toronto, 3/28, call 416-907-1042
Magnificat Tours Pilgrimages: Medjugorje, Holy Land, Fatima, Lourdes, Spain, Italy, Poland, Greece, Prague (877) 333-9290
Retreat on the Sea of Galilee with Fr. Wojciech Bebin, Ph.D
Consecration to Saint Joseph with Fr. Calloway
206 Tours Pilgrimages, Catholic priest and Mass daily, year-round in thirty countries: Poland, Holy Land, Italy, Spain, France, Portugal, Medjugorje, Greece, Guadalupe
---
Donations: we need and appreciate it!
---
---
---
---
---
---
---
---
---
---
---
---
---
---
---
---
---
Click to e-mail this site to a friend
---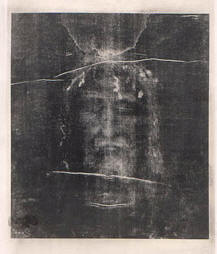 ---
---

©

Spirit Daily
Articles of impeachment sent to U.S. Senate
Pelosi smiles, hands out souvenirs
---
Video: what Trump said in 1980
---
NASA study: earth had hottest decade ever
Trump: climate change is 'no hoax'
---
Annual survey: 'best' countries
---
U.S. publisher: we won't remove Benedict as co-author
Cardinal Sarah: name will be taken off
Ex-Pope wants name deleted from book cover
---
---
French bishops approve removal of gender from baptismal forms
---
Pastor worries that some worship Trump more than Jesus
---
---
Russian church attendance: you call this conversion?
---
All Texas bishops slam Catholic governor on refugees
---
DUI charge against 'hit-run' priest dropped
---
Vatican cardinal: barbaric hatred behind French desecrations
---
Will larger quake hit Puerto Rico?
---
---
---
ichael Brown books on Kindle
---
`