When Cardinal Ratzinger slapped hand of reporter
---
---
Lawsuit claims Mother Teresa shielded abuse priest
---
Expect extraordinary display of Shroud this year
---
Saint Elizabeth Ann Seton stayed focus on Christ
---
Intensification of events ushers in new decade
---
Rich man, poor man: another sign of the times
---
Happy New Year!
---
Blanketing youth with holiness
---
Did Herod actually kill the 'holy innocents'?
---
End the year by healing family wounds
---
---
A priest's first chalice returned, after 114 years
---
Before He was an infant, Christ was there with God creating
---
Is this Church prophecy relevant today?
---
Retreat announced for North Carolina
---
Saints of the day Mass readings Daily homily Mary's Message Prayer of promises The Advent Season
---
+
---
[Click here to make your announcement]
Consecration to Saint Joseph with Fr. Calloway
Marian Eucharistic Conference, February 1, Immaculate Conception Church, Seattle, WA
, Call Theresa (206) 530-0037
206 Tours Pilgrimages, Catholic priest and Mass daily, year-round in thirty countries: Poland, Holy Land, Italy, Spain, France, Portugal, Medjugorje, Greece, Guadalupe
Magnificat Tours Pilgrimages: Medjugorje, Holy Land, Fatima, Lourdes, Spain, Italy, Poland, Greece, Prague (877) 333-9290
---
Betelegeuse, one of brightest stars, is fading (artist's rendition)
Donations: we need and appreciate it!
---
Exchanging bad habits for good ones
---
---
Saint Thomas Becket versus the demon
---
What did saints said about complaining?
---
---
---
---
The great deception: year UFOs became more legit
---
Church matters: what to watch for in the new year
---
Click to e-mail this site to a friend
---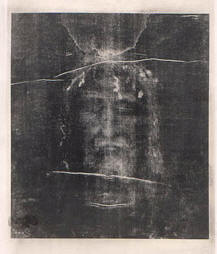 ---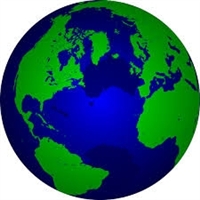 Special report (new): does U.S. have incredible secret weapons?
---
---

©

Spirit Daily
More on those mysterious drones
---
---
Cheers, tears, prayer for 2020
---
Infant goes missing at popular Nativity
---
Government moves against robo-callers
---
Abortion remains were also found in doctor's Mercedes
---
---
Boy saves grandparents in stabbing
---
Biden would want Obama on Supreme Court
---
---
Scientist puts human 'intelligence' gene in monkeys
---
Palestinian leader claims Jesus was Islamic martyr
---
Fox News: Christianity is a religion, not a political party
---
Ardent supporters promise 'civil war' if Trump loses
---
---
Health watch: building strong bones
---
---
ichael Brown books on Kindle
---
`