U.S. gets its second 'Catholic' president
---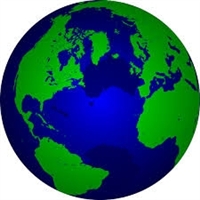 Special report (prophecy): the secrets of Mary
---
Are these 'messages' for real?
---
---
How we get back to who we really are
---
Saints of the day Mass readings Mary's Message Prayer of promises
Mary's Calendar, January,
Prayer Requests
Special report: the secrets of Mary
---
---
[Click here to make your announcement]
Enroll Yourself and Your Intentions in 40 Masses
Light In the Darkness of U.S. Capitol
The Simple Idea Lowering Abortion Rates In 14 states
Pilgrimages: Holy Land, Medjugorje, Lourdes, Italy, Poland, Fatima, Padre Pio, Oberammargau, priest with Mass daily with 206 Tours, high quality
---
---
---
---
Protesters: called by voice of God or devil?
---
Click to e-mail this site to a friend
---
---

©

Spirit Daily
750 killed at Orthodox church that features 'Ark'
---
Biden unveiling mask requirements
Signs a slew of executive orders 'undoing' Trump actions
Pope sends new president message
Report: Vatican spiked message from U.S. bishops criticizing Biden
---
Trump may start new political party
---
---
Health watch: fending off the flu
---
Pray: explosion rips through Catholic building in Madrid
---
---
Strange times: 'Proud Boys' turn on Trump
---
---
Pro-life groups 'forever grateful'
---
---
Will new virus 'variant' elude vaccines?
---
Occult watch: the strange characters in 'Star Wars'
---
Germany to hold covid rule breakers in camps?
---
---
---
---
`