New Michael Brown online retreat scheduled for February 6
---
---
Pope prays for homeless man who died at Vatican
---
Saint Michael, conductor of souls in purgatory
---
In midst of surging pandemic, vaccine questions remain
---
---
U.S. gets its second 'Catholic' president
---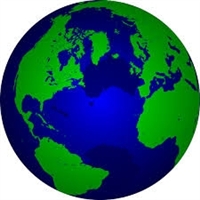 Special report: the secrets of Mary
---
Are these 'messages' for real?
---
How we get back to who we really are
---
Saints of the day Mass readings Mary's Message Prayer of promises
Mary's Calendar, January,
Prayer Requests
Special report: the secrets of Mary
---
---
[Click here to make your announcement]
The Simple Idea Lowering Abortion Rates In 14 states
Enroll Yourself and Your Intentions in 40 Masses
Pilgrimages: Holy Land, Medjugorje, Lourdes, Italy, Poland, Fatima, Padre Pio, Oberammargau, priest with Mass daily with 206 Tours, high quality
---
---
Praying to Saint Joseph for Biden conversion
---
Health watch: being careful with vitamin D
---
Where does QAnon go from here?
---
---
Click to e-mail this site to a friend
---
---

©

Spirit Daily
Abortion activists disrupt Mass
---
Upheaval watch: thousands arrested in Russian protests
---
---
Biden, Harris remarks on abortion raise alarm
---
Church bombed for 'extreme' gay views
---
Turbulent week of weather ahead
---
Man dies after vaccine in 'rare ' case
---
Controversy as newspaper calls Biden 'most religiously observant president'
---
Pope in plea: speak out against fictional news
Holy Father cancels meetings due to sciatica
---
---
San Francisco archbishop scolds Pelosi
---
Ancient script invokes Christ, Mary to ward off evil
---
---
Our strange time: 'QAnon Shaman' turns on ex-president
---
Where it's most dangerous to be a Christian
---
Impeachment trial to begin week of February 8
---
Trump keeps plans 'close to vest'
---
From cosmetics to medication, the links to aborted babies
---
'A profile in episcopal courage'
---
Viewpoint: an 'anti-Catholic' Catholic president
---
Biden turned to Saint Augustine in address
---
Winter about to shift 'dramatically'
---
Pelosi claims pro-lifers 'sold democracy down river'
---
Recently ordained priest dies in explosion
---
Health watch: how much peanut butter is too much?
---
---
---
---
`