Amazing links between U.S. apparition and healing priest
---
Padre Pio's advice during a pandemic
---
---
Secular report: is Precious Blood really in basilica?
---
---
---
On suffering and the Christian faith
---
Mailbag: manifestations of light, words of knowledge
---
Typical new religious is 38 years old, prays Rosary, took part in Eucharistic Adoration
---
What Aquinas said about purgatory
---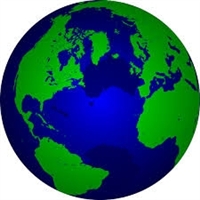 Special report: the secrets of Mary
---
Saints of the day Mass readings Medjugorje Message Prayer of promises
Mary's Calendar, January,
Prayer Requests
Michael Brown online retreat scheduled for February 6
---
---
[Click here to make your announcement]
Birth Control Pill Polluting Our Waters!
Enroll Yourself and Your Intentions in 40 Masses
Free Webinar For Catholics Moms: Joy In Midst Of Suffering, 1/28 2 pm EST
25 Years of Tax-Payer-Funded Alternatives To Abortion!
Pilgrimages: Holy Land, Medjugorje, Lourdes, Italy, Poland, Fatima, Padre Pio, Oberammargau, priest with Mass daily with 206 Tours, high quality
---
Mary: Hidden History to Future Secrets, mini-retreat 2/6
An ancient invocation against evil
---
---
---
'Don't become like your enemies'
---
Approval of Congress jumps ten points
---
Click to e-mail this site to a friend
---
---

©

Spirit Daily
---
---
Signs: massive chunk of High 1 falls into Pacific
---
Bishops attack Biden executive order
---
'QAnon shaman' pleads not guilty
---
---
Theological institute's Facebook page defends Biden on abortion
---
Mexican nuns in desperate plea
---
Michigan diocese offers condolences after nine nuns die
---
GM will sell only electric cars by 2035
---
Health watch: signs you're eating the wrong food
---
---
Richmond diocese: accusation against priest 'not credible'
---
Tebow gives March for Life speech
---
Vaccine: is this true (discern carefully)?
---
Why Saint Joseph is the 'terror of demons'
---
---
---
---
---
`