Conquering the 'spirit of death'
---
Mailbag: miracles and 'Our Lady Tear of Joy'
---
Report: German synod document argues for contraception, homosexuality
---
Francis co-authors book declaring 'John Paul as the Great'
---
Why is active participation at Mass so difficult?
---
Why did Sister Lucia mention a 'mirror'?
---
Cleansing your soul means washing your mouth
---
Holy Father: bitter and boring don't help Church
---
Saint Brigid offers healing for division
---
Saints of the day Mass readings Daily homily Mary's Message Prayer of promises Marian Calendar-January
---
Donations: we need and appreciate it
---
Sign-up for consecration to Saint Joseph
---
Announcing a retreat in Phoenix
Michael Brown retreat, Florida, February 1
Michael Brown retreat, prophecy, afterlife, our times, Charlotte North Carolina
---
---
[Click here to make your announcement]
Prayer For Our Country, Holy Cards
Magnificat Tours Pilgrimages: Medjugorje, Holy Land, Fatima, Lourdes, Spain, Italy, Poland, Greece, Prague (877) 333-9290
Marian Travel Services 2020 Pilgrimages: Italy and Medjugorje, Holy Land, organizing pilgrimages since 1988, 623-546-8668
206 Tours Pilgrimages, Catholic priest and Mass daily, year-round in thirty countries: Poland, Holy Land, Italy, Spain, France, Portugal, Medjugorje, Greece, Guadalupe
Consecration to Saint Joseph with Fr. Calloway
---
Donations: we need and appreciate it!
---
Anonymous ex-seminarian writes of corruption
---
Missing 'Bermuda Triangle' ship found
---
Protest this Super Bowl 'drag queen'
Fox allows drag queens but not pro-life commercial
---
Woman wakes up from seven-month coma
---
---
---
Click to e-mail this site to a friend
---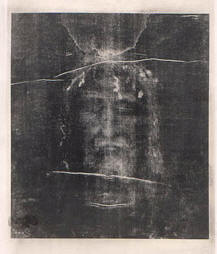 ---
Special report (new): the mystery of 'power spots'
---
---

©

Spirit Daily
Senate set for Trump acquittal
---
W.H.O. declares virus emergency
Thousands of Chinese held on ship in Italy
Prophetic pulse: the plague next time
---
---
Bishops in Israel warn on peace plan
---
French cardinal acquitted of cover-up
---
---
Watch flames overtake firefighters
---
Piece of border wall knocked down by wind
---
Small religious order shuttered over abuse
---
---
Georgetown bans abortion workshop
---
German accused of killing five premature babies
---
Declassified CIA documents: Hitler thought he might be the Second Coming
---
---
---
---
---
`