Netflix created its own 'Sistine Chapel' after Vatican refusal
---
Health watch: a remarkable story of food risks
---
Methodist schism over homosexuality
---
---
Devotion: blessings for Holy Water
---
---
Secular writer: Pope showed how to apologize
---
As the Roaring Twenties begin, look to Holy Face
---
---
Saint Elizabeth Ann Seton stayed focus on Christ
---
---
Retreat announced for North Carolina
---
Saints of the day Mass readings Daily homily Mary's Message Prayer of promises The Advent Season
---
+
---
[Click here to make your announcement]
Retreat on the Sea of Galilee with Fr. Wojciech Bebin, Ph.D
Consecration to Saint Joseph with Fr. Calloway
206 Tours Pilgrimages, Catholic priest and Mass daily, year-round in thirty countries: Poland, Holy Land, Italy, Spain, France, Portugal, Medjugorje, Greece, Guadalupe
Magnificat Tours Pilgrimages: Medjugorje, Holy Land, Fatima, Lourdes, Spain, Italy, Poland, Greece, Prague (877) 333-9290
Call (206) 530-0037
---
Donations: we need and appreciate it!
---
Saint Thomas Becket versus the demon
---
After fire, Bible open to comforting verse
---
Hell's Angels new Bronx headquarters sprayed with gunshot
---
A reflection on the rise of satanism
---
---
Click to e-mail this site to a friend
---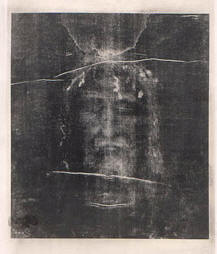 ---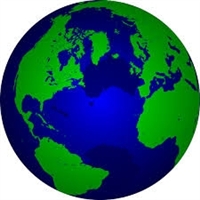 Special report (new): does U.S. have incredible secret weapons?
---

©

Spirit Daily
Sky turns blood-red but situation eases
---
Prayer need: five dead, dozens injured in Pa. crash
---
---
Pope: protect life from its very beginning
---
Trump threatens to hit 52 Iranian sites
Slain general's body transported
Iran rises ominous flag over mosque
---
Tracking the mysterious Colorado drones
---
Palm reader accused of scamming woman to rid demon
---
At mega-church, Trump vows to protect prayer at school
---
New England Patriots in stunning loss
---
Impeachment: will there be subpoenas?
---
Eighth graders walk out of play portraying homosexuality
---
---
Latest Michael Brown-Zach Martin podcast
---
Betelgeuse, one of brightest stars, is fading (artist's rendition)
---
Prayer need: bride and wedding party decapitated in Nigeria
---
Pope: all should be assured of health care
---
---
---
---
---
ichael Brown books on Kindle
---
`