The new 'roaring twenties': beware spiritual blindness
---
Mystery Persia, Mystery Babylon
---
Pope: live trials by clinging to Christ
---
Are Luisa's writings approved?
---
---
---
---
A peek into Benedict's condition
---
Pope: reject the 'god of money'
'No' to the spirit of the world
---
Holy Father shows up at funeral unannounced
---
---
Devotion: blessings for Holy Water
---
---
Retreat announced for North Carolina
---
Saints of the day Mass readings Daily homily Mary's Message Prayer of promises The Advent Season
---
+
Michael Brown retreat, Florida, February 1
---
[Click here to make your announcement]
Magnificat Tours Pilgrimages: Medjugorje, Holy Land, Fatima, Lourdes, Spain, Italy, Poland, Greece, Prague (877) 333-9290
Retreat on the Sea of Galilee with Fr. Wojciech Bebin, Ph.D
Consecration to Saint Joseph with Fr. Calloway
206 Tours Pilgrimages, Catholic priest and Mass daily, year-round in thirty countries: Poland, Holy Land, Italy, Spain, France, Portugal, Medjugorje, Greece, Guadalupe
Marian Eucharistic Conference, February 1, Seattle,
Call (206) 530-0037
---
Donations: we need and appreciate it!
---
Brazilian priest suspended after blessing same-sex union
---
---
Twenty-four charged with starting Aussie fires
---
Signs: smoke from Australia obscuring skies in Chile!
Sky turns blood-red but situation eases
---
'How I learned about God's mercy'
---
Using euthanasia to harvest organs
---
What happens when you eat molds?
---
Health watch: a remarkable story of food risks
---
---
---
The spiritual battle around us
---
---
Mysterious deaths and a doomsday cult
---
Pope: protect life from its very beginning
---
Click to e-mail this site to a friend
---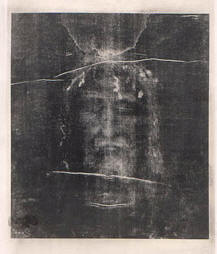 ---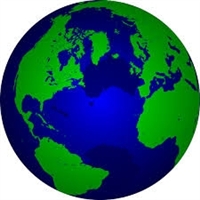 Special report (new): does U.S. have incredible secret weapons?
---

©

Spirit Daily
Iranian leader: base attack 'not sufficient'
---
Ukrainian plane crashes in Tehran
---
Iran hits bases housing U.S. troops, but no American casualties
Quake hits near Iran nuclear reactor
---
Pope asks everyone to pray for Australia
Parishes take up special collections
---
Stampede kills dozens at Iran general's funeral
---
Good news: cancer death rate plunges
---
Puerto Rico: now a magnitude-6
---
---
Trump: 'I may not be perfect, but I get things done'
---
---
CNN settles defamation suit with Catholic high school student
---
At Planned Parenthood, both abortions and tax funds are up
---
McCarrick moves from Kansas friary
---
Australian bishop pleads for prayers
---
IDs being replaced with microchips
---
---
Mysterious radio bursts from nearby galaxy
---
---
---
Mysterious virus making China nervous
---
Epstein cell, death photos released
---
Bishop offers to support child on life-support
---
---
Dieting affects brain as well as body
---
---
ichael Brown books on Kindle
---
`