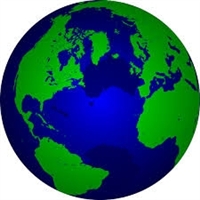 Special report (new): Did secret C.I.A. 'mind-control' experiment unleash a demon?
---
Why St. Joseph book is spreading like wildfire
---
The healing miracle of Confession
---
When God wants you to go deeper
---
---
When an entire town is 'haunted' (and set ablaze)
---
Still time for Saint Joseph consecration
---
Leaked Medjugorje report: some startling conclusions
---
---
---
Saints of the day Mass readings Daily homily Mary's Message Prayer of promises Marian Calendar-February
---
Donations: we need and appreciate it
---
Michael Brown spiritual warfare, prophecy, retreat in Phoenix
---
---
[Click here to make your announcement]
206 Tours Pilgrimages, Catholic priest and Mass daily, year-round in thirty countries: Poland, Holy Land, Italy, Spain, France, Portugal, Medjugorje, Greece, Guadalupe
Medjugorje: March 2 Message and Coronavirus
Totally Yours Marian Conference, March 28-29, Bishop Robert Casey, Fr. Ubald Rugirangoga, Char Vance and more! 630-279-8424
Magnificat Tours Pilgrimages: Medjugorje, Holy Land, Fatima, Lourdes, Spain, Italy, Poland, Greece, Prague (877) 333-9290
The consecration to Saint Joseph
---
Prepare Your Parish For Mercy Sunday With Divine Mercy Messenger
---
---
Donations: we need and appreciate it!
---
---
---
---
---
---
---
---
---
---
---
---
---

©

Spirit Daily
Chaos in Italy as millions quarantined
In U.S.: doubts over actual danger
---
Hype or is it evolving into acute respiratory syndrome?
---
---
Vatican temporarily halts public Angelus, general audience
---
When famed exorcist came face to face with devil
---
Girl says good-bye to elderly man she rescued
---
Pilgrims stranded in Bethlehem hotel
---
---
Water to wine -- in real time!
---
---
Virus caused by degradation of nature?
Church of Nativity temporarily closed
These products will kill virus
---
Is era of false prosperity over?
---
Health watch: replacing butter, mayo with olive oil reduces heart risk
---
Picture of Jesus survives tornado
---
---
---
---
ichael Brown books on Kindle
---
`