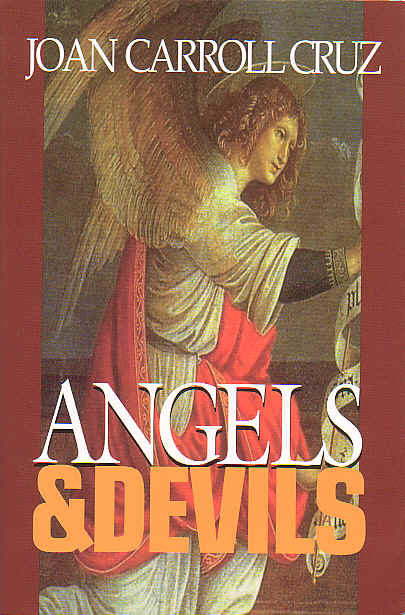 Angels and Devils by Joan Carroll Cruz In the most thorough book about angels in modern times, Cruz answers virtually every question: when they were created, their knowledge of the future, their access to our thoughts -- with facts and insights on everything from Guardian Angels to demons. Many of life's issues are better understood when we comprehend the pervasive nature and good and evil spirits.
CLICK HERE
---


__________________________________________________
OH LOUISIANA, OH AMERICA: WE'VE BEEN SENT THE WARNINGS AND SOON WE'LL FACE CHASTISEMENTS
By Michael H. Brown
There may be no place in North America with more devout Catholics than Louisiana -- at least in proportion. They are all over. They are powerful. They are extraordinary warm people with a brilliant collective knack for humor and deep ties to the Blessed Mother and their struggle in life is that they exist alongside some of the most intense evil in North America.
It is their test of life -- how battles are arrayed -- and these good people suffer much for it.
Good versus bad. Holy versus occult. It rains on the good and evil alike.
They are up against voodooists. They are up against the various blasphemies in the Mardi Gras. They are up against the culture of the French Quarter. They are also up against the dark evil of those who are destroying nature.
I remember my first visit to Louisiana, during the summer of 1979, when I was investigating an incredible disaster around a plantation in East Baton Rouge owned by a good Catholic family whose ranch had been contaminated or was greatly threatened by irresponsibly dumped toxic petroleum waste -- chemicals as poisonous as what was found at Love Canal.
The swamp nearby was called Devil's Swamp -- "ironically" -- and it once had been a haven for fishermen and hunters: deer, rabbit, perch, and crayfish, in this once-beautiful territory of wooden cattle pens and cypress.
Now there were dead cattle (a skull littered our path) and virtually no wildlife due to contamination by a chemical firm that had allowed huge volumes of residues into the swamp from the many petroleum complexes that dominate -- that suffocate -- the Baton Rouge-New Orleans corridor.
It is this magnet for uncontrolled industry that has wrought the disaster we see today.
The plantation owner, David Ewell, a stocky, ruddy-faced man who wore a blue construction cap, stopped at the first stream and plunged a branch into its bed, scooping up a blackened clump of noxious sediment with a metallic scent. From the resultant hole flowed a silvery oil. Mercury. Then ground was contaminated to a depth of five feet and around it oaks were dying along with the crayfish and loggerhead turtles and alligators. Perch were belly-up. The sand and bark gave off an ethereal scent -- devoid even of mosquitoes.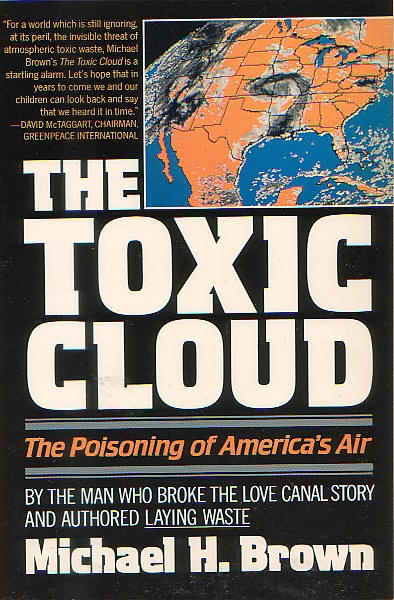 As it turned out, this was only the beginning. Across southern Louisiana I saw incredible examples of corporate greed and selling out to the petrochemical industry. The state allowed virtually anything that brought in money, whether or not it was sustainable and whether or not it was healthy. As I wrote back in 1979, "Like the hurricanes so familiar to the Gulf of Mexico, the destructive elements were building slowly but in great volume, with portents of nothing short of a toxic deluge" (see Laying Waste: The Poisoning of America, Pantheon/Random House, or The Toxic Cloud, Harper/Collins).
Fish with swollen bellies regurgitated white pellets when stepped on by sportsmen and the crawfish had black sludge in their heads.
"It's unreal what they done," said Dave, whose plantation was all but ruined. "And ya know what? It's our children who'll pay for it. They will."
The environment and cancer rates were such that Dr. Velma L. Campbell, a physician at Ochsner Clinic, described them to me as "a massive human experiment conducted without the consent of the experimental subjects." Even back then, 33.1 percent of those living in New Orleans could expect to get cancer.
Children's cancer hospitals will tell you there are too many kids from this part of the country.
The mother of one cancer victim in Baton Rouge showed me photos of her daughter with her stuffed animals and described how you could hear her scream across the hospital when they put that needle in her bone to test marrow. I went to her grave with her mother, who visits it every day. It was a raised white-stone tomb decorated with a little angel. I entered another home where an elderly man who had a Bible right there on his coffee table as a companion cried as he told me about his wife Emma dying after a chemical smokestack unexpectedly erupted a plume of noxious smoke toward their house, causing people in the area to stagger.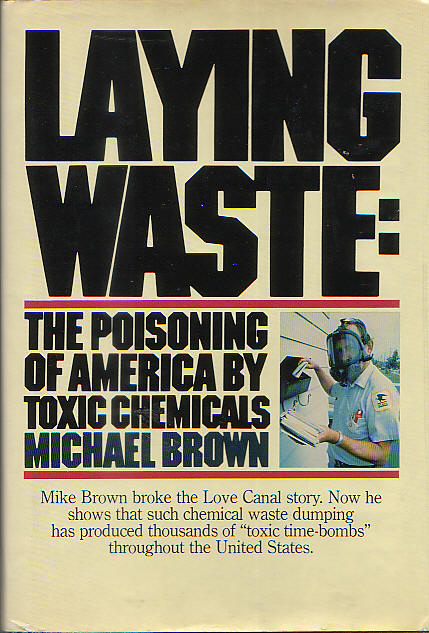 He had a portrait of Emma in the living room. "It got her real bad," said the man, Leon Johnson. "She couldn't stand that odor. She could smell it when I couldn't." The smoke was so bad it halted Sunday services at a church nearby.
No state had more pressing, more devastating problems.
The state bird -- the pelican -- was on the verge of extinction back when I first visited.
That's the bird you now see drenched in oil.
The culture of shrimp and crawfish so dear to that French Quarter has been gravely threatened.
Four years ago it was "Katrina" (which means "purification").
Now, the entire world is watching as the surge is from a "hurricane" formed by wanton industry -- industry that should never have been allowed to drill where it has drilled, industry that too many in this and other states have allowed, for the sake of mammon, to do what it wants -- threatens the ugliest of disasters.
This is a sign to Louisiana. This is a sign to the entire Gulf. It is a sign to all humanity.
We need to get back in harmony with God's Creation.
We were meant to coexist with and live off nature -- not treat it as the enemy, not annihilate it (in the name of short-term profits).
Nowhere in America was as contaminated.
Now it reaps what it has sown. I remember the eerie feeling, watching helicopters lifting off pads on the delta to head for the offshore rigs, which have no place there.
This is a moral issue. It isn't a political issue. It is not a tree-hugging issue. This isn't a liberal issue. It should be a conservative (conservation) issue. It also should be a pro-life issue. A recent study startled the nation by saying that we have no real idea what the tens of thousands of chemicals we now use may do to us because few of them have been tested before companies were allowed to go ahead in the name of the economy and disperse them. The lowest estimate is that they cause at least six percent of all cancers (the figure is undoubtedly far higher).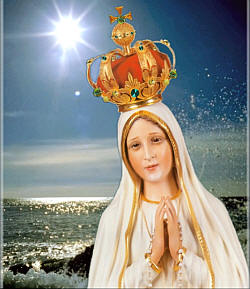 Just think a moment (and pray for more than a moment) about the cancer rates.
A couple years before "Katrina," we warned that a category-three storm was overdue and that the darkness in New Orleans (especially the sexual immorality and voodoo) was tempting disaster, which indeed came. A few months ago, we mentioned that Louisiana was again set for another event. Hopefully, the Gulf oil-rig gusher will not be a disaster (pray with Our Lady of Prompt Succor today, please, to keep the black tide -- the same tide already felt by folks like the Ewells -- away from the entire coast; pray they cap it).
O, Louisiana -- O, America! -- forsake those who have no conscience and are pillaging what God created.
Get back to closeness to what God fashioned.
Time is short, and it is about time we realize that sin goes beyond what we commonly think of when we think of sin. It also involves destruction of what God created. It involves our arrogance -- that we can do better than God.
It is a sin, a grave one.
"Though shalt not kill."
In Louisiana, that's the commandment that comes to mind.
[resources Tower of Light and The Toxic Cloud]
[see also: Pesticides in your food and Hospitals move away from toxic plastic]

Share with Facebook or Twitter
Return to home page www.spiritdaily.com