The Imitation of Mary, by Abbe Alexander de Rouville. No sooner had the incomparable Imitation of Christ appeared than the faithful began to spontaneously wish for an imitation of Our Lady, and finally, in 1768, a monk pulled together a little powerhouse of meditation on the different mysteries and circumstances of her life, from the Immaculate Conception to her Assumption into Heaven! Click here

---


__________________________________________________
CONFIDANTE TO A SEER CLAIMS THAT FIRST TWO 'SECRETS' WILL OCCUR IN MEDJUGORJE
Twenty-seven years after the onset of apparitions, Medjugorje in Bosnia-Hercegovina (once a part of Yugoslavia) remains a place of unique happenings, controversy, and perhaps unprecedented devotion.
For miles around, there are small stores selling rosaries, statues, holy-water bottles, and other religious items, to such an extent that the shops rival or may now have exceeded what surrounds Fatima, Knock, or Lourdes. The items often retail for half or less what they would in the U.S., an attempt to supply the hordes of pilgrims who continue to flood into this spot that they describe as a little taste of Heaven.
In the village, bees and small bird life are plentiful. Fig trees abound. The soil is rich. Chemicals are not widely used. Shepherds with sheep can still be spotted. Children who come here don't want to leave because they feel safe to roam. Even those attached at home to video games, computers, and TV say they miss none of that when they are there.
The sense of peacefulness remains palpable. There is not a single shop with anything occult or New Age. There's no pornography whatsoever. There are no salacious magazines to be found anywhere public in the village. There is no movie theatre. The entire region is immersed in intense Catholicism, perhaps to a degree unseen in any other single area outside of Rome. Taxis have rosaries while images of the Madonna or Jesus (usually as Divine Mercy) can be spotted in many public places -- including government offices and the windows of border checkpoints dozens of miles away (as distant as Dubrovnik). John Paul II's pictures, especially with Mary holding him, are frequent.
In the rear of the main church, a towering bronze statue of Christ continuously exudes a teary oil-water-like fluid as lines of pilgrims dab cloths and rosaries against the inexplicable exudation -- the largest known "weeping" statue in history. Accounts of healings, deliverance, and other miracles continue. In case after case, pilgrims are saddened by having to return home.
Such has managed to survive despite heightened spiritual warfare, which attempts to strip visitors of grace or besmirch the unusual reputed happenings that continue -- the sun miracles, the strange "fires" on apparition hill, the rosaries that turn strangely gold. A priest regarded as a healer, Father Jozo Zovko, is back in ministry after hospital tests for what seemed like a heart problem. He needed no further treatment.
While attacks on Medjugorje can come from surprising sources, they originate, in largest part, from those who have not visited the site for first-hand observation. According to Father John E. Chisholm, an elderly Dublin priest who spent six years at Medjugorje and gave a homily there last week, at least two Vatican cardinals attempted to condemn Medjugorje during the 1980s but were halted by Pope John Paul II. He said the Pope indicated twice to the president of Croatia that he wanted to visit Medjugorje, a desire the official then conveyed to the Bishop of Mostar. As a formality, local bishops invite a Pope before there is a visit. But the Mostar Bishop -- who oversaw Medjugorje (until his authority was removed) -- never extended such an invitation. Father Chisholm said that a Croatian archbishop, Frane Franic, who vigorously defended Medjugorje after having a supernatural experience himself, was persecuted by the opposing Vatican cardinals who went so far as to threaten to slander the archbishop as a Communist unless he withdrew his support for the apparitions. During a visit to the village, one of the cardinals later publicly apologized.
But the warfare continues -- at a level unseen in pre-war years. Just two weeks ago, a bishop-exorcist in Italy, Andrea Gemma, was quoted as denouncing the apparitions. Contrary to reports, he was never a Vatican official but was rather bishop (now retired) of Isernia-Venfro in Italy. Other exorcists have supported the apparitions, including the famed Rome priest, Father Gabriele Amorth. "The devil has tried his best to destroy Medjugorje," said Father Chisholm. "This has been true since the beginning. The attacks against it have been brutal even in Rome but have failed."
Much of the strife has been due to a centuries-long battle between the secular diocese and Franciscans in the region who functioned there before the diocese was formed and operate many parishes, including Medjugorje. The matter of discernment is no longer in the hands of the bishop nor even a national commission but now in the full control of the Vatican, which remains neutral.
What is in the village's future?
Father Petar Ljubicic, a Franciscan who now ministers in Fulda, Germany, but who spent ten years in and around Medjugorje, told Spirit Daily that in the near future he doesn't think the Vatican will accept Medjugorje because of the emotions nor reject it because of its expansion as a Marian pilgrim spot -- one of the world's top five, alongside Lourdes, Fatima, and Guadalupe.
Father Petar, who was chosen by seer Mirjana Soldo to announce the event in her first "secret" (when the time allegedly comes to do so), and serves as a spiritual director, said publicly last week (during a talk to a large number of American pilgrims in Mostar) that Mirjana's first two secrets will occur in Medjugorje itself, which must endure or encounter them because it has been a place granted so many heavenly favors. He confirmed this the next day in an interview with a journalist.
The seer herself has steadfastly declined any specifics about her secrets, saying only in the early 1980s that they involve events that will be heard about around the world. When asked if people would rush to see the first alleged event, it was indicated that they would not want to do so any more than they would want to visit the place of a disaster. Still, it is not known if the event will be huge or simply well-known due to fast-moving media like the internet and the connection to Medjugorje. The third secret is said to include a permanent miracle in this village of apparitions and intense traditional Catholicism.
Three of the six seers have ten secrets. It is not known how many of the secrets are the same. Others have not mentioned a previous announcement of their happenings. "They will occur here in Medjugorje, because it has been given so much in the way of grace," the priest repeated about Mirjana's messages.
[resources and highly recommended: The Hidden Child of Medjugorje]
[see also: previous story on Father Petar]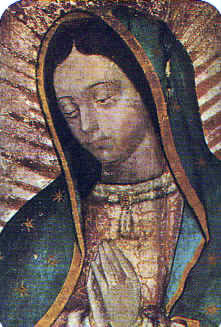 Return to home page www.spiritdaily.com