The Hidden Child of Medjugorje, by Sister Emmanuel, another Spirit-filled work by a sister who has spent years in the extraordinary village and who unearths remarkable accounts and lessons you will see nowhere else -- from spiritual lessons and miracles of an old prophecies from a former villager. She is also the author of Freed and Healed Through Fasting. Read about an old 'eccentric' man who seemed to predict Medjugorje decades before it occurred and about those who have visited and come back with miracles beyond any comprehension!
CLICK HERE
---


__________________________________________________
SPIRIT DAILY ANNOUNCES PILGRIMAGE TO REPUTED APPARITION SITE IN SPIRIT OF DEEP DEVOTION AND PRAYER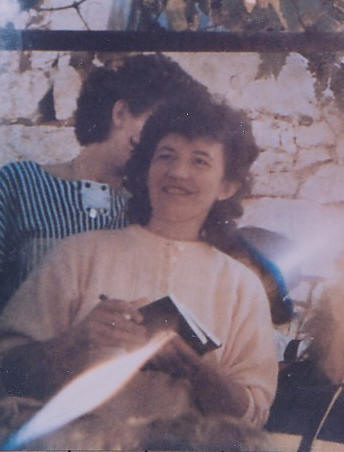 Self-illumination? Preparation? Discernment of prophecies? Healing? Spiritual protection? Praying to know what may be in "secrets"?
On our planned trip to the apparition site of Medjugorje May 29 - June 6, these will be focuses of special prayers, as we offer a different sort of pilgrimage -- the standard sights and sounds (climbing the holy mountain, listening to seers, touring the major points in the village, with a professional guide) but with an added dimension:
Praying together as a group up Apparition Hill for discernment of future events and response; deeply; praying together at the top of Mount Krizevac for enlightenment; praying outside the church for a special blessing from the heart; gathering as a group before the special statue at the right of the altar after discussing it and its power; gathering near the rectory window where early apparitions took place, etcetera -- some different features that won't take time out of the important normal aspects but will make it more spiritual and unique and special and personal.
Michael Brown will speak several times on related issues. We also will have late-night trip to the exuding Corpus of Christ behind Saint James Church -- private time at a special hour. We will also attend one of seer Mirjana Soldo's apparitions.
Deep prayer. It is a place where miraculous "illuminations" certainly have occurred (along with so many other graces). The Blessed Mother has said that instead of asking or speculating we can pray and ask to know what is in the secrets and we will do just that -- right there where the apparitions started.
We are blessed to be accompanied by a truly special priest from the Boston area, Father James Mattaliano.
We go back to pray, and also to investigate. As before, we will hear talks from seers, go up the holy mountain called Kricevac, pray at Apparition Hill and the Blue Cross, and more. We will also have some talks, as time allows, by author Michael H. Brown, who will be leading the pilgrimage. The trip includes seven nights in Medjugorje, with details here.
And that's what it should be considered: a pilgrimage, set on spiritual development, not just a religious trip; focused on truly purifying and gaining in holiness. We will discuss these aspects as we discuss the afterlife, the Blessed Mother, healing, and the signs of our times (and what is to come). We are leaving May 29 so that the airfare is substantially lower than in June and the other summer months, and will be organized through 206 Tours.
What is occurring there now? What portends to occur in the future?
It will be an adventure, as it always is; an adventure on the journey to God.
[resources: 206 Tours or call 1-800-206-8687]
[E-mail questions here or here; any questions about trip to Michael Brown/Spirit Daily can be sent here]

Return to home page www.spiritdaily.com