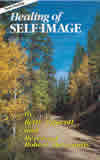 Healing of Self-Image by Father Robert DeGrandis and Betty Tapscott, a highly popular teaching on how we can actively heal memories that often affect us in hidden and painful ways. How to feel good and beautiful and to make your children feel the same way. Father DeGrandis has preached in 20 countries! CLICK HERE
---


__________________________________________________
CLEVELAND PHYSICIAN WHO SPIRITUALLY 'HEALS' ALSO SAYS ASSERTS APPARITIONS OF VIRGIN MARY
A doctor in Cleveland who is widely reputed to have healing gifts (and is featured in a new book by a major New York publisher, Doubleday), says he has seen the Blessed Virgin Mary on a number of occasions over the past two decades.
The physician, Dr. Issam Nemeh, a former surgical anesthesiologist who was born in Syria, allegedly saw the Virgin in October of 1988 during a visit to his homeland when Mary the Mother of Sorrows appeared to him.
As recounted in the book, Miracles Every Day, by Maura Poston Zagrans, "A veil covered her hair. Her eyes were dark. Her face displayed no expression or emotion. He knew from this brief event that something significant was going to happen."
Later, in bed, Dr. Nemeh and his wife, Kathy, were awakened by a sudden window that rattled the shutters. "Issam opened his eyes to a soft blue light shining on the other side of the bedroom door," writes Zagrans. "Floating, the blue light moved through the translucent glass. It settled at the foot of the bed. It was she. She wore robes of robin's egg blue and dark navy. Light emanated from her, radiance that was both of her and was her."
The Blessed Mother spoke to the doctor, who at the time was doing a residency at Meridia Huron Road Hospital in the Cleveland area, her voice a sing-song angelic one that made the physician cry. His daughter Ashley sang back to the Virgin.
Then -- allegedly -- Mary showed Issam a heavenly fruit resembling an oversized pomegranate that was then peeled by unseen hands to reveal inner sections representing various factions of belief that Heaven wanted reunited.
From there the doctor went on to a healing ministry that centers on Catholicism but welcomes all faiths and has drawn so many claims of miraculous healing [see previous article] at huge gatherings in Ohio. In one case, ten thousand swarmed Saints Peter and Paul Church in Garfield Heights on March 13, 2005. That occurred after an eleven-part television report on the doctor broadcast over a secular news station.
Adding interest to the case is the support that Dr. Nemeh has drawn from the diocese. When he was bishop, Anthony M. Pilla celebrated a liturgy at one of the healing events, as did an auxiliary, Bishop Roger W. Gries, who went so far as to "encourage" the faithful to attend Dr. Nemeh's services, which often last late into the night and even small hours of the morning.
Dr. Nemeh's group does charge for tickets to events that are out of town -- to pay the costs of thirty helpers, says the physician -- who also confirms that he in his office, during his regular office hours, practices an unorthodox type of electric healing that is similar to acupuncture and theoretically diverts neurons. Many are those who warn about anything associated with acupuncture, and we always urge serious prayer and fasting before attendance at any event involving a healer who lays on hands or alleged apparitions, visions, or loctions.
But the doctor says he doesn't believe in the Eastern concept of "c'hi" energy (as many acupuncturists do), and he has the support not only of the two bishops but also priests who have been impressed at the effect he has on their parishes -- in some instances causing mini-revivals after the throngs claim miracle cures (from cancers, blindness, bone problems, and virtually all major maladies) at the healing services, which involve no unorthodox medical practices but rather straightforward prayer, during which the physician seems to turn into a mystic, with attendant phenomena, including patients who say they have felt the presence of angels.
A spokesman for the Cleveland diocese, Robert Tayek, told Spirit Daily that they have recorded no problems with Dr. Nemeh and that he remains in good standing with the Church (although the diocese now has a new bishop who has made no public statements).
As always with the mystical, and especially with healers who lay on hands, we urge great discernment and caution. Prayer and fasting should always precede attendance at such events. Many are those who have shot to prominence on the spiritual stage, only to devolve into controversy. When there is the laying-on-of-hands, there are special concerns as regards spiritual transmission.
Is it a breath of fresh air -- a gale of it -- for Midwest Catholicism? Does Dr. Nemeh exemplify the way the Church can revive (in Cleveland, dozens of parishes had closed)? And does he serve as an example to other doctors -- who so often ignore prayer and disdain belief as superstition? Is it good or strange?
These questions will only be answered by the passage of time and the inspection of "fruits." If a fraction of the claims are authentic (and there is no reason at this point to doubt them), it is a major healing ministry and one that presents a number of lessons to the Church in particular and society at large.
According to the Cleveland Plain Dealer, "Dr. Nemeh graduated in 1980 from a medical school in Zabrze, Poland. From 1995 to 1999, he was part of a now-disbanded alternative medicine program at Southwest General Health Center in Middleburg Heights. Before that, Nemeh said, he served for several years as an anesthesiologist at Richmond Heights Hospital. Neither the hospital nor University Hospitals Health System, which now owns it, could locate records to confirm or deny that. Nemeh is an acupuncturist with a modest office in Rocky River who charges his patients $250 per office visit. In his healing ministry, he says, he takes no offerings at services. Church officials don't know of him taking offerings."
Mary Frank: her breast cancer vanished.
Rebecca Lawes: slain in the spirit, she heard a voice say, "Your faith has healed you."
The accounts often strain credulity: tumors vanishing, hearing restored, aneurisms stopped.
Dr. Nemeh begins every prayer, as the book says, by requesting help from the Holy Spirit, Whom he says is the activator, the One Who initiates a series of events that culminates in physical, emotional, and spiritual manifestations. "The Holy Spirit," says Dr. Nemeh, "is the mover -- the verb -- and Jesus is the way to God the Father."
During the alleged healing, many feel as if they are being reformed -- first spiritually, then physically.
Says wife Kathy, who assists: "I always go to Blessed Mother when I pray with moms and dads. 'Please,' I pray, 'you saw how your Son suffered on the Cross. Please don't let this child suffer. Please don't let this mother watch her child suffer."
The biblical precedent for slain in the Spirit: perhaps Saul of Tarsus falling on the way to Damascus.
Food for thought!
Do we have enough love? Do we have enough faith?
Grieving over the suffering of his wife's cousin, Dr. Nemeh once says he noticed "a little cloud of rainbow-colored sprinkles twinkling just outside the window."
"These brightly colored flecks of light assembled and then swooped in through the window, making a whoosh sound as they curved into the room," says the book. "In the space of two heartbeats the glinting crystals had re-formed into a tall, impressive figure standing beside [the cousin] Eddie's bed.
"It was an angel, transparent as crystal jewelry. The angel's iridescence sparkled with the colors of the aurora borealis and his eyes were golden, huge, and impenetrable. They gazed unblinkingly straight through Issam."
Powerful stuff. For our discernment! There are detractors who have criticized the doctor's acupuncture [see stories on acupuncture controversy].
Dr. Nemeh says he can feel these attributes in the spirits of people he attempts to heal and that when they are most prevalent -- when there is an connectedness -- healing takes place.
The physician believes that personal histories and human emotions can get in the way of healing that beckon, as the book puts it. "It's as though the debris of life sometimes prevents people from accessing what is theirs for the taking," writes the author. "And even if the miracles fail to occur for his patients, that does not mean they are unavailable. Dr. Nemeh advises that the proper mindset -- the correct approach to God -- will make these things happen. It is as if these healings are placed on layaway. They are being held, in our names, with infinite patience by the One Who waits for us to claim them."
Difficulties in life, says the doctor, are opportunities for us to shine for God.
[see also: Video: angelic healing?]
[resources: Miracles Every Day and The God of Miracles]
[Dr. Nemeh's website or e-mail]
[See also:
For our discernment: does doctor have healing touch?
]
Share with Facebook or Twitter
Return to home page www.spiritdaily.com