__________________________________________________
THE AFTERLIFE: 'OVER THE HILL I HEARD MY FATHER SAYING JESUS, JESUS, JESUS'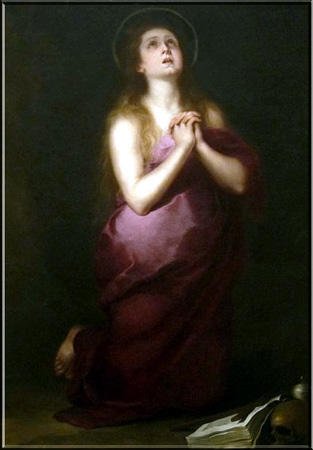 Many of those who have brushes with death have to return to this world of deception. They put a psychic spin on what has occurred. They fall in traps of arcane religions. They believe, many do, and falsely, in reincarnation. The testimony is powerful and the devil is ready to throw a wrench into it (if it is not from a New Age source to begin with).
We do judge from "fruits." For most, the fruits have been profound spiritual advancement – at least in the way of love.
That much is good. We take the good from any mystical event and leave the rest. It says this in the New Testament. We test the spirits [I John 4:1]. The brush with death often transforms the person into a mystic of sorts and there are events reported on the deathbed that match the visions of famous persons such as St. Padre Pio. But there is also deception. There are suspect near-death episodes. There are many spiritual teachings that seem illuminated but that have a troubling undercurrent. One enormously popular "course" about miracles originated with a woman who later denounced the inspiration on her deathbed (she claimed to be hearing the Voice of Jesus) and suffered what one priest described as a "black hole of depression."
Behind the "light" can be the shining dark.
And so we are careful that all fits with Scripture and is backed by the sacraments.
We must be covered with the Precious Blood of Jesus – which both protects and sanctifies.
The truth is known when the conscience is clear and the conscience is made clear when we go to Confession and expiate (work at removing the residue of sin). It is very important to avail ourselves of what Christ left us when He told us to eat His body and drink His blood. This is unity with Him before we actually see His light.
Yet we must keep an open mind in a world that is so often mysterious.
Did not John try to grant us a preview in Revelation:
"Immediately I was in the Spirit; and behold, a throne was standing in Heaven, and One sitting on the throne. And He who was sitting was like a jasper stone and a sardius in appearance; and there was a rainbow around the throne, like an emerald in appearance. Around the throne were twenty-four thrones; and upon the thrones I saw twenty-four elders sitting, clothed in white garments, and golden crowns on their heads."
We need to be forgiving to enter.
Be kind to someone every day and do it out of love.
This will get you there. Also, forgive yourself.
"Just as we crested the top of the hill, I heard my father's voice calling, 'Jesus, Jesus, Jesus,'" remembered a woman named Betty Malz. "His voice was a long distance away. I thought about turning back to find him. I did not because I knew my destination was ahead.
"We walked along in silence save for the whisper of a gentle breeze ruffling the white, sheer garments of the angel.
"We came upon a magnificent, silver structure. It was like a palace except there were no towers. As we walked toward it, I heard voices. They were melodious, harmonious, blending in chorus and I heard the word, 'Jesus.'"
[Books]
[Michael Brown retreats:  Los Angeles, Santa Barbara]

Spirit Daily on Twitter Facebook
Return to home page www.spiritdaily.com