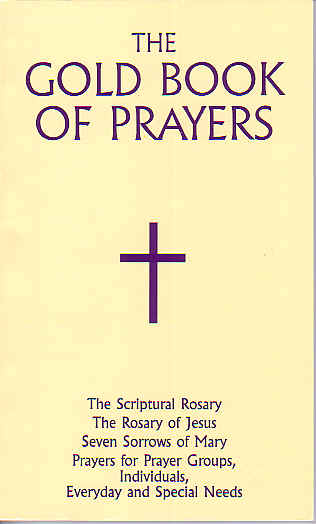 The Gold Book of Prayers An all-time best-selling treasury of contemporary and traditional prayers including a beautiful Scriptural Rosary, Jesus Rosary, Litanies, and Seven Sorrows Chaplet. Excellent for prayer groups or individual use. Now spiral-bound! CLICK HERE
---


__________________________________________________
BIZARRE COINCIDENCES BETWEEN MOVIES, MASS SHOOTINGS?
A couple matters to attend (with so much buzzing in the air).
It may not be now, but major events loom. They'll occur when we least expect.
Meanwhile:
Is it true that the name "Sandy Hook" is written on a map in the Batman movie "Dark Knight"? It appears so, when plotters are determining where mayhem will erupt and are looking at a map of the New York area, where there is a Sandy Hook Bay. Notes Digital Journal: "The video shows Gary Oldman's character Commissioner James Gordon, who points to a map showing a targeted area identified as Sandy Hook, which was also known as 'Strike Zone 1,' the area where Gotham Stadium was located."

While not Sandy Hook, Connecticut, it's a bit spooky that "Sandy Hook" is the only name penciled in with large letters, in this dark movie about bombings -- and this movie that also had the name "Aurora" (which appeared on the top of a skyscraper in the backdrop of another scene).
Aurora is of course where a young "deranged" (we'd say perhaps demonized) man acting out the role of the Batman character "Joker" gunned down twelve people during a premier showing of, yes, "The Dark Knight Rises" (in Colorado).
There is coincidence, and there is coincidence. It also comes to our attention that the author of another violent movie -- about young people who have to hunt down and kill each other, The Hunger Games (twenty-two die) was written by a woman named Suzanne Collins who is from: the Sandy Hook section of Newtown, Connecticut.
Is it also true that both the father of the Aurora shooter and the father of the Sandy Hook killer were scheduled to testify in a hearing involving a banking scandal? (No, it is not true, says this report.) A plot, a conspiracy? No. The synchronicity of evil? We report, you discern.
Gosh, it does make one wonder. By the way, Sandy Hook (as in the New York area) was hit quite hard by Hurricane Sandy.
Meanwhile, another dark movie, the "Matrix," has a scene whereby a passport expires September 11, 2001 (this a movie that came out in the 1990s).
[resources: spiritual warfare books and Michael Brown retreats: Florida, January 27 ]
Spirit Daily on Twitter Facebook

Return to home page www.spiritdaily.com
click here to go back to main book page or For second section of books click here or Spirit Daily Gift Store here
click here for: healing books, here for afterlife, here for spiritual warfare, here for Father DeGrandis
Michael Brown's books autographed [click here]; Book specials here