__________________________________________________
SUMMER ODDITIES: A QUICK GLANCE OF UNUSUAL MADONNA ICONS AND AN ALLEGEDLY MIRACULOUS ONE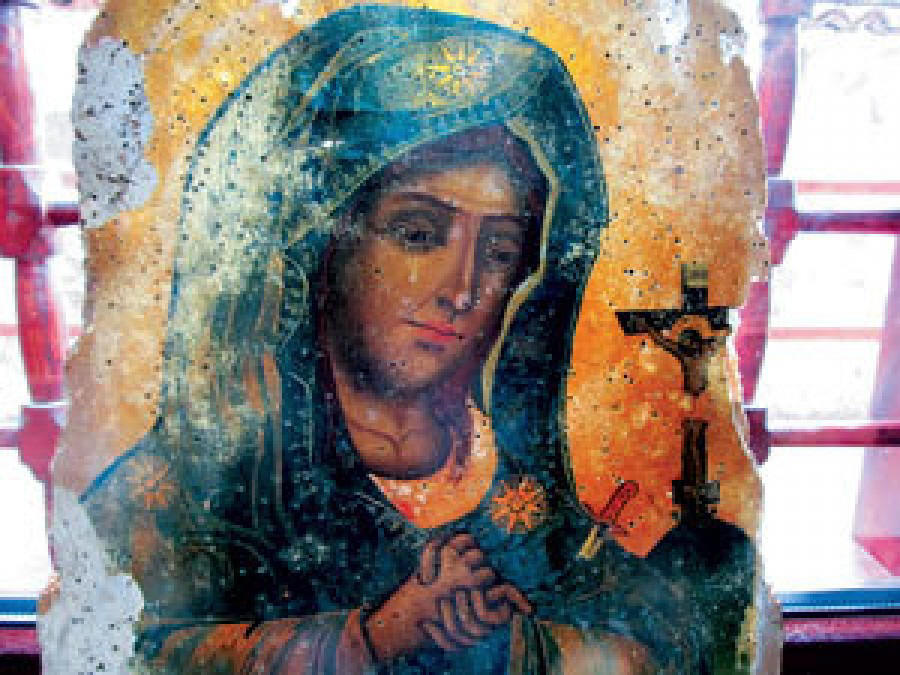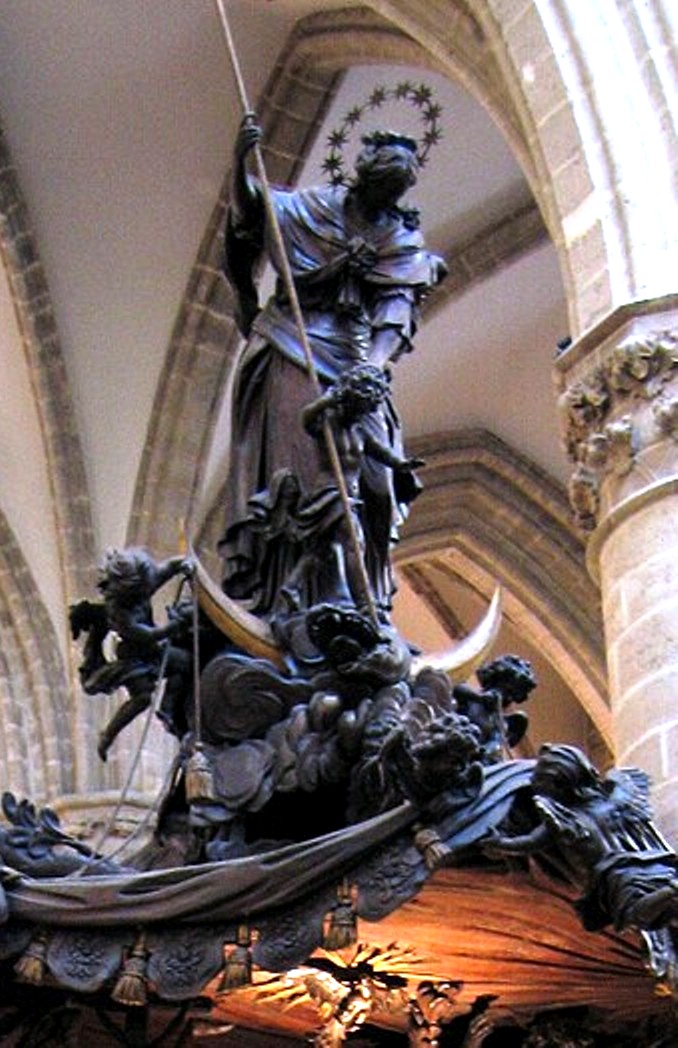 Call this summer oddities, or "here and there on the internet."
Among the oddities: pictures, statues, icons.
We are certainly aware that Mary is often depicted with swords in, or a crown of thorns on, her heart, especially as Our Lady of Seven Sorrows.
We can't readily recall a picture as the one in the left, however, whereby a knife or tiny sword is plunged into her left shoulder. It looks more stabbed than wounded.
Still, one feels grace.
The icon was put on display only for a day in Bulgaria's Zlatograd recently and is called "Saint Mary Suffering." It had been kept for decades in the attic of one of the oldest Renaissance churches of the country.
Actually, we were able to find others with swords in the shoulders, one a Russian icon [bottom]: "Our Lady who softens evil hearts" from the 19th century. And also the one to the left (closest to the Bulgarian picture).
But these are a bit more conventional (and the swords may reach to the heart).
There is also an unusual statue of the Blessed Mother in Spain, this time showing the Virgin Mary (uncharacteristically, left) holding a drawn sword. (We have seen her depicted with a spear that is plunged into a snake, but this one is virtually militaristic.)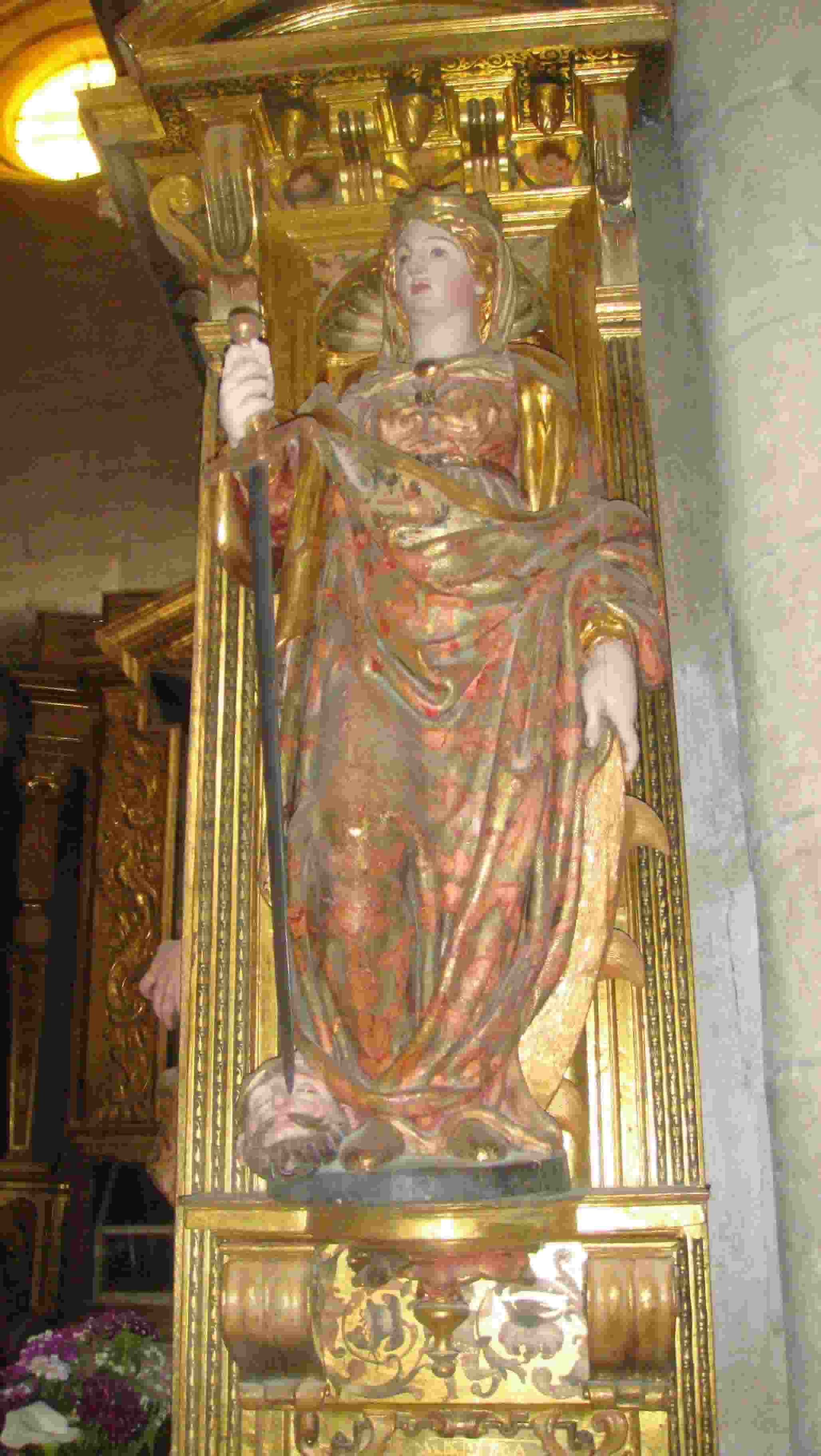 Around the Fourth of July, we were sent a painting [right] of the Founding Fathers with a tree in the foreground that appears to depict the Crucifixion. Hadn't seen that previously. The depiction of Christ was obviously intentional.
But what about this? If authentic, the most amazing image yet, when it comes to those odd and allegedly miraculous formations that the media so likes to ridicule, was that of Saint Charbel. Some of these claims do seem "out there." But this (again, if authentic) is all the more potent because the man who allegedly spotted it (in the residue of a coffee cup, named Elias Gharib) had been invoking the saint during treatments for cancer of the lung and brain (the brain tumor had vanished).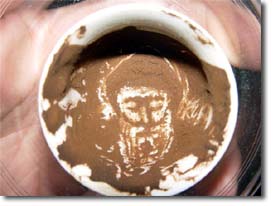 The story was reported by his parish, St. Anthony's in Leamington, Ontario, on the church's official website [see parish report].
Actually, it was his wife who first saw it.
Can it really be?
"Elias' story is a proof of God's glory through his saints," claims the church. "The photos attached to this article are nothing short of another great miracle of St. Charbel. Elias lives cancer free today. He is a living testimony of God's great love and mercy and the unstoppable intercession of St. Charbel the Saint of Lebanon."
Pretty impressive.
Too detailed?
Not something you'd likely find at Starbucks.
If you want, go ahead and laugh.
We ourselves would not so dare.
[Note also: Michael Brown retreats: Connecticut and California]

Donations: we need and appreciate it!
Spirit Daily on Twitter Facebook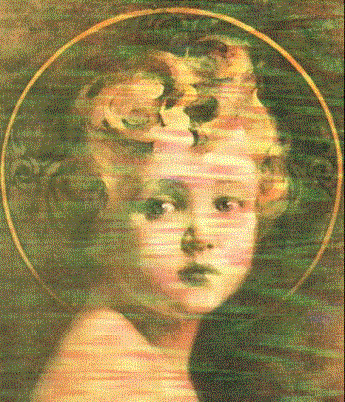 Return to home page www.spiritdaily.com