Video: From Hamptons to Heaven, a professional interview with Ned Dougherty, the famous nightclub owner who encountered the Virgin Mary during a brush with death. Listen as this astute man describes what it felt like to die, the danger his soul was in, the way heaven intervened, and how it has dramatically affected his life! Ned explains prophecies, including a prediction of terrorism and 9/11! CLICK HERE

---

==================================================
PRAYER NEED: LABOR DAY BRINGS MEMORIES OF GREAT HURRICANE THAT COULD RETURN
Can prayer put off a hurricane? Yes. Will hurricanes still hit? Yes. When it's in God's Will to stifle a storm, He stifles it (just as He spared Nineveh due to a handful of faithful souls). But there are times when His mercy ends and when there are too many transgressions. We have warned for years that we are entering a new era, a period of what we have called "the great ocean storms" [see archive].
And so it has become -- with two extraordinary storms in less than a month, two storms that may tally to more than any one-two punch in history. Those in Florida who follow the Lord are there for a reason and that reason is intercession: yes, they must pray these storms away, and if God doesn't turn the hurricanes away (or weaken them), we must help each other through stages of purification, for there is definitely a trend of purification that goes far beyond Punta Gorda (blackouts, terrorism, sieges, ice storms, cold summers, floods, and blizzards that in some cases have taken more lives than even the August 13 hurricane).
The situation with our weather has become serious. Violence is astir and, when the rain comes, it comes now in a deluge. There is also fire: Drought haunts much of the U.S. while other parts (see: Richmond) all but float away.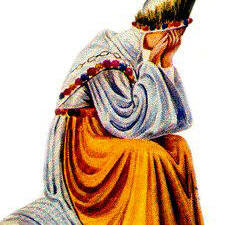 Meanwhile, the seasons have been altered (to use an expression that came from a Church-approved apparition of the Virgin in LaSalette, France) and for this we need only ask the folks in the northern U.S. and Europe -- where in some areas leaves already are turning autumnal colors.
For many, summer did not exist this year (or last).
A deluge? Witnesses to that can be found in the old hamlet of Bocastle, United Kingdom -- where a wall of water and mud came through town like a tidal wave, sweeping cars into the sea as rainfall exploded like residents had never seen. Violent wind? It was an extraordinary August for tropical storms -- the most ever recorded for that month -- and as September begins the meteorology obviously isn't over yet. Typhoons have mercilessly slashed Asia while another major hurricane, this one with more potential than Charley -- and perhaps with more potential than any since the 1926 Miami Hurricane -- again threatens Florida and the southeast.
As we have warned, each year will see intensification in various forms of natural disasters. Prayer is needed, as is fasting. Everyone is truly called to pray for Florida, instead of watching as if it were entertainment. While in our view Charley was largely influenced by the supplications of so many people (avoiding densely populated areas), we also warned that it would probably not be the worst storm of the year and are concerned that the United States is overdue in the next several years for a disaster on the scale of Galveston -- or at least the great Labor Day Hurricane of 1935.
That storm had sustained winds of up to 200 miles per hour (probably fifty more than Charley when Charley was at its strongest) and gusts that may have reached 225 miles per hour, which means it was like a massive F-4 tornado. Over a distance of about 30 miles, from the settlement of Tavenier to Vaca Keys in Florida, the destruction of buildings, roads, viaducts, and bridges was practically complete.
At the same time, such storms, in response to the climate flux, are growing larger in size, such that their effects can shroud an entire large state.
This is what we have to keep in prayer as the season rumbles on: prayer, especially to Our Lady of Prompt Succor and also a special prayer against storms. Increasingly, those who snicker at prophecy are noticing that there has been a fundamental shift in nature. Out west, there are tremors at places like Yellowstone, and in northern California. Watch this closely!
The need this week: to pray that Hurricane Frances weakens unexpectedly, and that no storms threaten the Northeast, now or in the months ahead. According the the Farmer's Almanac, the coming winter will see tremendous gyrations and all kinds of weather events.
"The weather here has been appalling," writes Joe Lavelle of the UK. "We have had virtually three months of solid rain and all the farmers are now complaining that all the crops are ruined. It has been stated in the Sunday Mail that this has been the worst summer for 90 years and that the potato harvest is ruined on a scale not known since the Irish potato famine."
That's interesting because the Irish potato famine, coming on the heels of odd weather, was prophesied in 1846 at LaSalette.
[for predictions on weather and hurricanes, see Sent To Earth and The Day Will Come]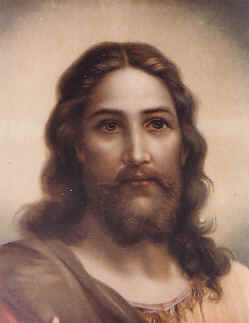 Return to home page www.spiritdaily.com