Prophetic pulse: the plague next time
---
Cleansing your soul means washing your mouth
---
Why did Sister Lucia mention a 'mirror'?
---
Why is active participation at Mass so difficult?
---
The Pope's new personal secretary
---
Holy Father: bitter and boring don't help Church
---
Saint Brigid offers healing for division
---
---
Saints of the day Mass readings Daily homily Mary's Message Prayer of promises Marian Calendar-January
---
Donations: we need and appreciate it
---
Sign-up for consecration to Saint Joseph
---
Announcing a retreat in Phoenix
Michael Brown retreat, Florida, February 1
Michael Brown retreat, prophecy, afterlife, our times, Charlotte North Carolina
---
---
[Click here to make your announcement]
Magnificat Tours Pilgrimages: Medjugorje, Holy Land, Fatima, Lourdes, Spain, Italy, Poland, Greece, Prague (877) 333-9290
Marian Travel Services 2020 Pilgrimages: Italy and Medjugorje, Holy Land, organizing pilgrimages since 1988, 623-546-8668
206 Tours Pilgrimages, Catholic priest and Mass daily, year-round in thirty countries: Poland, Holy Land, Italy, Spain, France, Portugal, Medjugorje, Greece, Guadalupe
Consecration to Saint Joseph with Fr. Calloway
Prayer For Our Country, Holy Cards
---
Donations: we need and appreciate it!
---
---
---
---
---
---
---
---
Click to e-mail this site to a friend
---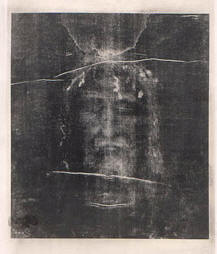 ---
Special report (new): the mystery of 'power spots'
---
---

©

Spirit Daily
Francis co-authors book declaring Saint John Paul as 'the Great'
---
Declassified CIA documents: Hitler thought he might be the Second Coming
---
Plane with twenty evacuees diverted in U.S.
---
Quake between Cuba and Jamaica rattles Miami
---
Fight for impeachment witnesses on razor's edge
---
Fox won't accept pro-life ad with abortion survivors
---
Man arrested for killing five of his babies
---
Trump signs $375-million bill to help churches defend against violence
---
Pope: keep political divisiveness out of religion
---
Modern barbarism: flogging in Indonesia
---
Did virus originate in bio-warfare lab?
---
---
---
Health watch: foods you can't (but should) stop eating
---
---
`