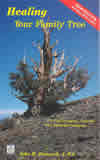 Healing the Family Tree by Rev. John Hampsch A blockbuster on how sin and evil can follow down through the generations, affecting our families in ways we never knew! Based on an intimate familiarity with Scripture, Father Hampsch, a renowned psychologist and charismatic priest , grants us new tools to approach stubborn problems and curses. This is a fascinating, almost untouched, powerful area! And this book, by such a scholar, backs up the principle with tremendously powerful and in-depth citations from the Bible, Old and New, making the case in a groundbreaking fashion that should be considered by any charismatic prayer group or priest! CLICK HERE
---


__________________________________________________
THE MAILBAG: DESPITE PROGNOSIS, OHIO GIRL BORN NORMALLY AFTER INTERCESSION OF SAINT PHILOMENA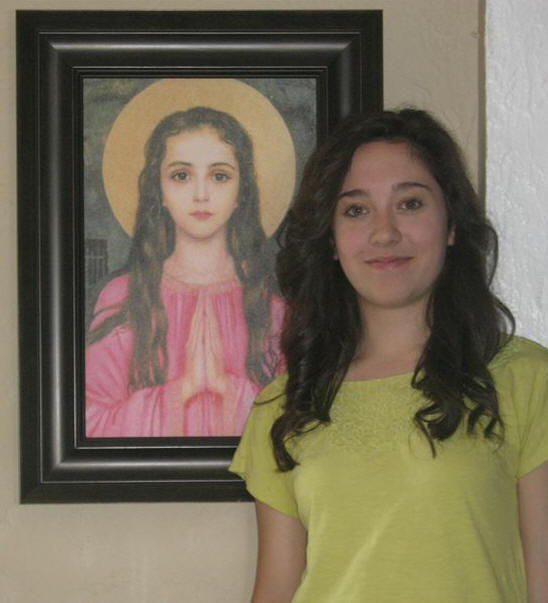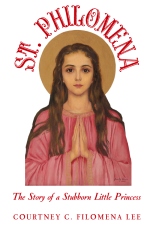 Doesn't she look like Saint Philomena?
From the mail we received this from a grandfather in Ohio whose grand-daughter has written a book on the life of Philomena -- in the saint's voice:
"The enclosed book was written by my granddaughter Courtney Lee when she was thirteen, the same age as St. Philomena when she was martyred. Courtney has always had a strong connection to her favorite saint and the relationship began before her birth.
"When our daughter was pregnant with Courtney repeated ultrasounds showed serious abnormalities in the fetus. In fact our daughter's initial obstetrician sought to send her for genetic counseling which she knew was a euphemism for abortion thus she promptly changed physicians.
"My wife led our family in storming Heaven for the healing of the baby and principally our collective prayers were offered to St. Philomena as patron of children for her intercession with God. Our daughter entered the hospital prior to term due to complications with her pregnancy and the maternal grandmother-to-be was given further dire news. The attending obstetrician asked my wife if anyone had told our daughter that the baby would probably be stillborn. God however answered our prayers and to the utter shock of the physicians Courtney was born perfectly healthy.
"At an early age Courtney was given a large picture of St. Philomena that her godparents, our son and his wife, brought for her from St. Philomena's shrine in Italy. Whenever she would spend a night with us she would bring the picture as she did on any overnight outing. Courtney wrote her book in the first person of St. Philomena and from the perspective of her similar age. Eventually we took the manuscript to a professional editor and had the book illustrated too. The book as well as the e-book version is for sale on Amazon. The third of the reviews at the site is from the Director of Youth Services for Westchester County Libraries and he gives Courtney's book a positive review.
"She wrote the book in part to support her fellow youth in these troubled times as she feels that there are few positive Catholic books with good role models for Catholic teens. "
Spirit Daily on Twitter Facebook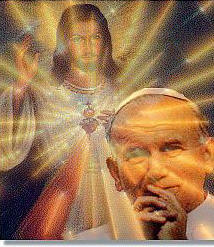 Return to home page www.spiritdaily.com
click here to go back to main book page or For second section of books click here or Spirit Daily Gift Store here
click here for: healing books, here for afterlife, here for spiritual warfare, here for Father DeGrandis
Michael Brown's books autographed [click here]; Book specials here