__________________________________________________
THE SPECIAL PROPHETIC CASE OF CALIFORNIA
February 23 retreat, Southern California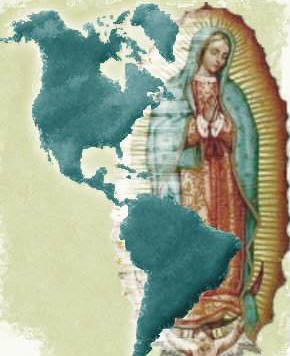 A searching, prayerful, and intense all-day retreat with author Michael H. Brown has been scheduled for Saturday, February 23, 2008, from 9 a.m. to 4 p.m. at the Holiday Inn, Buena Park, California, which is located south of Los Angeles next to Anaheim and convenient to freeway travelers from all directions. The focus will be on quickening events around us -- not just in the world, but in our lives -- and how to deal with challenges such a presented by circumstances like the recent fires, which spurred scheduling of the retreat.
Talks, discussions, and question-and-answer periods will focus on what is occurring in the world; spiritual warfare and protection within our homes; and how we grow close to God and tap into His power (and the miraculous): how we should perceive and deal with the turbulent times we live in. And how we can be healed by the special graces at this moment in time.
There will also be a major discussion on prophecy -- particularly as has to do with California and the West, which Mr. Brown considers to be a bellwether. The discussion will include what to realistically expect, while other parts of the day will focus on personal spiritual healing, deliverance, and personal spiritual development with a focus on the afterlife: what it is, how it is, and how we should strive to get to its highest reaches. Mr. Brown will draw from a work in progress on the afterlife called The Other Side.
Included will be question-and-answer periods. We will also attempt to have Mass and a blessing of sacramentals, especially Blessed Salt, which we will encourage to be spread around the area.
The all-day retreat itself will be $40 (free for nuns and priests). This payment can be sent by using the online link button below, by calling us (at 386-446-8139, between 10 am and 5 pm EST); or by sending a check for the amount to: Spirit Daily, 11 Walter Place, Palm Coast, Florida, 32164. Please specify with mailed payments the number of attendees; include address, e-mail, and home phone. Cancellations must be made two weeks or more before the event for refunds.
Books and videos will be available. Hotel and travel arrangements are to be made by the individual. There is a special discount for those who mention that they are part of the retreat (inform the front desk). A hot luncheon will be available for an additional $23, which is our cost. Availability is limited, with "first-come, first serve." This is Mr. Brown's first trip to the Los Angeles area in many years and we hope to see you there!
(Please note that shipping and handling fee automatically figured into buy-me buttons below will not be charged)

retreat, $40

retreat and sit down luncheon $63.00 (chicken piccata, rice pilaf, salad, dessert, coffee, decaf, or tea)
(hit "add to cart" and then, when done, "complete order" to finalize; include name, phone, and e-mail; hit gold "shipping" button to complete order; handling/shipping fee of $1 (charged by merchant bank for online ordering); call 386-446-8139 if any questions). Refunds for cancellations will not be available after September 29.
Hotel address: 7000 Beach Blvd, Buena Park, CA 90620, (714) 522-7000. Click here for directions.
Special deliverance prayers will be recited, and there will be a book signing. We pray for you and ask for your prayers!
Return to home page www.spiritdaily.com