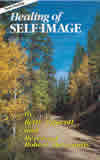 Healing of Self-Image
by Father Robert DeGrandis and Betty Tapscott, a highly popular teaching on how we can actively heal memories that often affect us in hidden and painful ways. How to feel good and beautiful and to make your children feel the same way. Father DeGrandis has preached in 20 countries!
CLICK HERE
---


__________________________________________________
AMONG THE SACRIFICES OF SAINTS WAS NIGHTLY DISCOMFORT AND AMAZINGLY REDUCED SLEEP
Did you ever wonder (especially when you're rolling around in the middle of the night) how much saints slept?
As it turns out, some not very much.
"St. Macarius is said to have gone without sleep for twenty days at a time," says Father Aloysius Roche (in A Bedside Book of Saints). "St. Dorotheus kept himself awake at night by making mats, and St. Jerome tells us how, when sleep crept over him in spite of his efforts, he dashed himself upon the ground.
"St. Catherine of Siena took a short sleep only every two nights, and this she called 'paying the debt of sleep to the body.'
"St. Martin of Tours usually slept on the ground, and St. Paula never slept in bed, even during illness. For fifteen years, St. Pachomius took his repose sitting upon a stone. St. Charles Borromeo usually slept in a chair or on the top of the bed in his clothes." Talk about Lenten sacrifice. Today, eating fried fish is a "fast."
Okay: so we're not all called to the penance of saints! And often we need eight hours of sleep for good health. Even the Apostles fell asleep in the Garden of Gethsemane. St. Thérèse the Little Flower, in her Histoire d'une âme, confided that she often dozed during morning meditation (although who knows after how many hours of night-time prayers). Everyone is different.
But waking up a bit earlier than normal can do wonders for the soul if the extra time is spent in prayer. Early morning may be the best time of all to reach the Lord. It is that quiet time with no clutter. In the middle of the night the "veil" thins. It is a great time to "get in touch."
Cardinal Meezofanti, a great linguist, never slept for more than three hours. St. Philip Neri: four, sometimes five. Venerable Matt Talbot went to bed at 10:30 p.m. and rose at two a.m. (not three?). "We shall have all eternity in which to rest," St. Francis de Sales often said.
The Curé of Ars slept for three hours. Some say John Paul II kept a bed just for show, but actually slept on the floor. Penance, penance, said the Blessed Mother at Fatima (and also Kibeho). This Lent, find joy in some sort of discipline, privation, or sacrifice -- perhaps not sleep, but what about in the way of excess food and entertainment? It won't kill us.
"Nature is very adaptable," notes Father Roche. "It is astonishing what we can quite conveniently do without when it comes to the point, and it is perhaps safe to say that the system accustoms itself with greater ease to privations than to excess."
[Print this]
[Highly recommended: The Medjugorje Fasting Book]
Spirit Daily on Facebook or
Return to home page www.spiritdaily.com