The Seven, a prophetic novel by Michael H Brown A coming sign? Events by a sinister personage? Disaster? In his first work of fiction, Brown pens the driving, suspenseful, and deeply spiritual story of a mysterious government property that harbors secrets relevant not only to a young cop who tries to investigate strange goings-on, but also to an equally mysterious and incredibly powerful old priest who joins forces with him to solve the mystery -- and try to prevent an end-times-like disaster!
CLICK HERE
---


__________________________________________________
THE BLAZING SUN AND OTHER FORMATIONS IN SKY SEEM SOMETIMES TO RELATE HIDDEN MESSAGES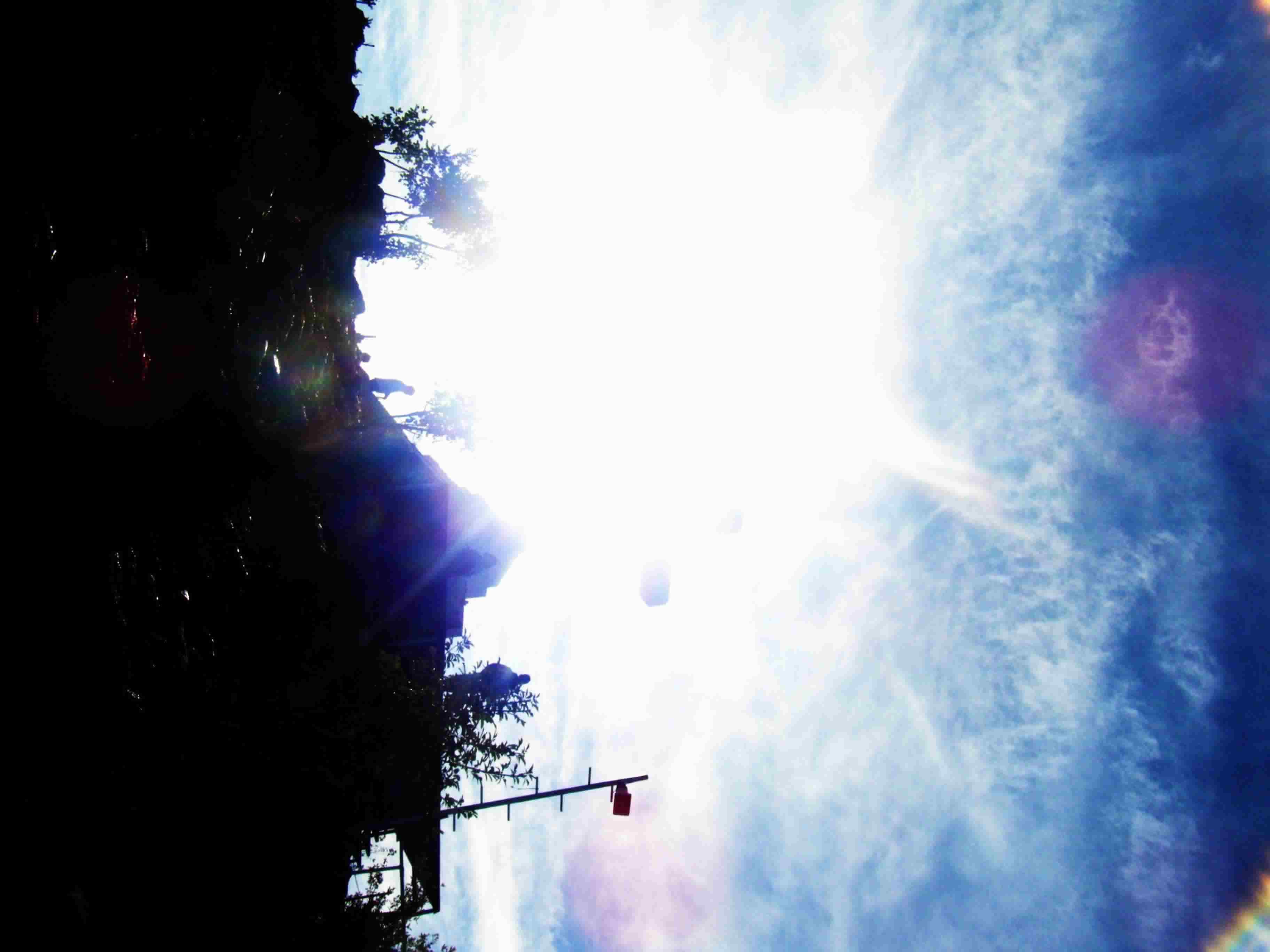 In the work The Imitation of Christ by the monk Thomas a Kempis -- a classic since it was published five centuries ago, said by some to be second only to the Bible in influence (carried around even by saints) -- is the interesting prophecy (page 98) that "it is this Sign of the Cross" that will be seen in the sky "when the Lord comes to judge us."
One might ask: does this refer to a singular, world-stopping event, or might all those who claim to see crosses in clouds or in the sun or in other fashion in various parts of the world be what such prophecies refer to?
If one adheres to the prediction from Saint Faustina Kowalska of Poland (and Divine Mercy), it is a singular event. "Before I come as a just judge, I am coming FIRST as 'King of Mercy'!" she quoted Him as saying. "Let all men now approach the throne of my mercy with absolute confidence! Some time before the the last days of final justice arrive, there will be given to mankind a great sign in the heavens of this sort: all the light of the heavens will be totally extinguished. There will be a great darkness over the whole earth. Then a great sign of the cross will appear in the sky."
That's interesting because something very similar had been stated many centuries before, and because at recent apparition sites such as Kibeho and Medjugorje, signs of the Cross have been noted in the sky -- sometimes formed by rays of the sun, sometimes by clouds, sometimes seemingly just there -- and at Kibeho was an event during one apparition during which it was reported that the stars and moon suddenly darkened.
Folks see various things in the sky, and especially in manifestations of light -- in some cases, luminary phenomena that seem to bear hidden messages. Above is a photographs taken of the Cross atop Mount Krizevac in Medjugorje. When it is turned on its side, a photo sequence of the sun behind the Cross seems to harbor a number of faces. Angels? Souls in Heaven? Souls in need of prayer? "Apart from the girl who is very clear, there are at least fifty other faces when you look closely at it," wrote Majella Meade of Ireland. "The week was very special with numerous conversions with the younger members of the group and I believe the faces may be those of Holy Souls looking for prayers
as a lot of our week was offered for them."
The point is that the sky and displays of light sometimes seem a means of supernatural communication. Look at the photos to the left and right. Just effects o the camera of the sun, yes. But...
"On my way to church today I pulled my car over on the side of the road and snapped a few pictures of one of the most amazing things I have ever seen," wrote the photographer, Ann Kraft of Bathgate North Dakota. "The sun, across a barren snow-covered North Dakota field, shone with such brilliance that I had to capture it with my phone camera. I was surprised how well the photos turned out. I knew when I saw them that it was Mary, our beautiful mother! On this 3rd week in advent I was given such a beautiful consolation from the Mother of God. She is with us and intercedes for us always and everywhere…even in North Dakota."
[resources: The Imitation of Christ]
[see also: Michael Brown retreat in Louisiana and Announcing a retreat in New Mexico]
Share with Facebook or Twitter
Return to home page www.spiritdaily.com