The Bridge To Heaven (revised and updated), by Michael H. Brown (with Drew Mariani), the book of interviews with famed seer and stigmatist Maria Esperanza -- the extraordinary visionary associated with the Church-approved site of Betania and widely regarded as perhaps the greatest Catholic mystic since St. Padre Pio -- her life, her prophecies, her views on world affairs, her healings, and her spiritual advice. CLICK HERE
---


__________________________________________________
PAPAL MYSTERY: WHY DID BENEDICT XVI CHOOSE TO MAKE HIS STUNNING, HISTORIC ANNOUNCEMENT ON FEAST OF LOURDES?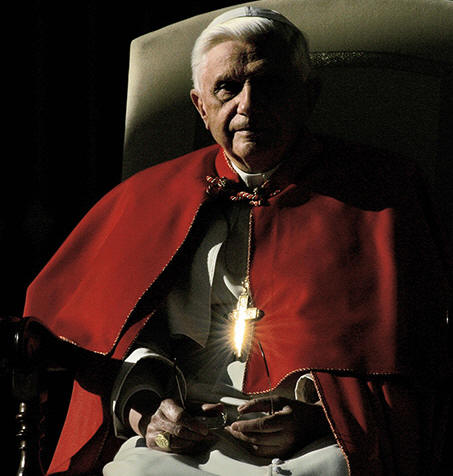 There are the mysteries. When something happens in Rome, they multiply. Why did Pope Benedict XVI choose now to leave the papacy? Is there is a hidden illness? Did he know exactly what he was going to do -- way back in 2009 -- when he left his pallium at the tomb of another pontiff, Celestine V, who abdicated in the thirteenth century? Why so many "Benedicts" on the short list of those who have left the papacy before death? That lightning strike: Satan or Heaven? There were actually two bolts that reportedly struck the dome of St. Peter's Basilica around six p.m., just hours after the shock announcement. Was it a punctuation from Heaven? If so, an exclamation point? An underscore? A sign of simple electrical charge, or of disturbance, turmoil? What about prophecies that speak of one Pope remaining (and what to do with others that had called for just three more popes after John XXIII, or associate a coming warning to the world with something such as a comet; one is expected next month, during the conclave to choose a new pontiff)?
Among the mysteries we can address is why the Pope may have chosen a major Marian feast day -- Our Lady of Lourdes -- to make his announcement. Was he saying he needed healing? Or simply planting an important event on the feast day of a place that is important to his pontificate?
And for this we can go to one of his own books, God and the World (a conversation with journalist Peter Seewald, when, as Cardinal Joseph Ratzinger, back in 2000, asked about a solemn vow by a Jewish writer, Franz Werfel, to dedicate a novel to Saint Bernadette if he was saved from the Nazis, which he was), the future Pontiff said:
"Nowadays especially, with the complexity of all our problems, Christianity often becomes so complicated for us that we can no longer see the forest for the trees.
"It is a matter of being led back to the simple heart of it, not to anything else, but to the essentials, to conversion, to faith, hope, and love.
"The story of Lourdes is for me personally a particularly moving story.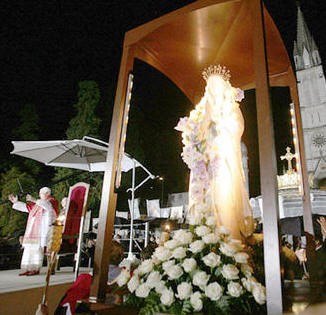 "And by the agency of Werfel, as probably for many other people, it has come really very close to me, for he tells it from the standpoint of sharing it at a profound inner level.
"[Bernadette] this simple girl, who brought nothing for her part but a great inward purity, surrounded in the century of rationalism by a very crude and anti-clerical rationalism, but also confronted by skeptical Church authorities who at first, quite rightly, acted only with great caution, in this somewhat cold spiritual climate, in fact almost freezing, she was able to introduce the face of the Mother of God. And in the sign of the living, healing water she also shows us a sign of Mary for the saving power of creation, which is awakened by Mary herself. That Christianity is made comprehensible as a religion of the heart, and as a healing reality, deliberately or precisely in this rationalistic context, in which the simple soul becomes the seeing soul, remains for us a great sign.
"The older I am, the more the Mother of God is important to me and close to me," added the Pope.
"In this healing water they are referred back to the great and healing waters of baptism, which is the real new wellspring, a gift to us from Christ."
[resources: The Prophecies of Saint Malachy, Lenten books, Michael Brown retreat in Baton Rouge, Louisiana, Retreat, Seattle, Portland, Medjugorje pilgrimage: purification, future, self-illumination]
Spirit Daily on Twitter Facebook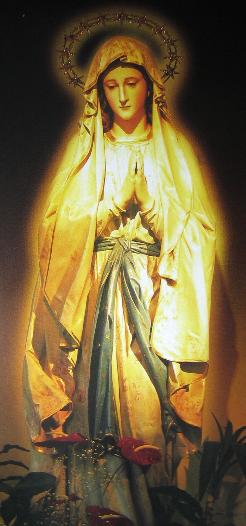 Return to home page www.spiritdaily.com
click here to go back to main book page or For second section of books click here or Spirit Daily Gift Store here
click here for: healing books, here for afterlife, here for spiritual warfare, here for Father DeGrandis
Michael Brown's books autographed [click here]; Book specials here