The Gift of Miracles, Fr. Robert DeGrandis (with Linda Schubert), a book that finally addresses the miracles available to us, that have happened to others, with testimonies and pointers on unleashing the power of God. What are miracles? What are their characteristics? What are the "action steps"? Have miracles occurred in places like Medjugorje? How do we pray for them? CLICK HERE

---


__________________________________________________
THIS LENT, SEEK TO GIVE UP UNNECESSARY WORRYING AND LOOK INSTEAD TO THE LIGHT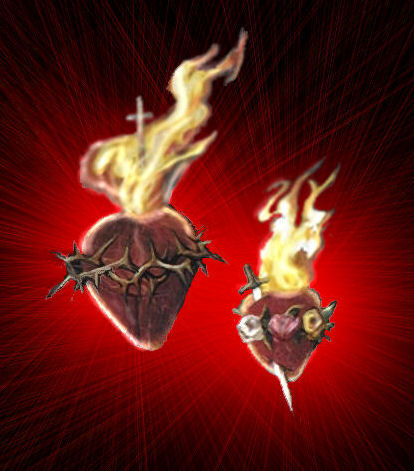 Did you ever consider that worry -- anxiety -- can be converted into a useful (even miraculous) energy?
It can.
Also, have you ever asked yourself what worry has accomplished?
Two important questions. For we all do it. We all fret. We all have bouts of nerves. We all mull things over and over and over -- worrying about eventualities (and non-eventualities) in our lives.
That's a negative use. As the Bible says, "Do not worry about tomorrow; for tomorrow will care for itself. Each day has enough trouble of its own" (Matthew 6:34).
"And which of you by worrying can add a single hour to his life's span?" (Luke 12:25).
Why does the Bible warn about anxiety?
When we worry, it can be because we lack faith. Not always. There are times when circumstances present it as a suffering. There are times of legitimate concern. There are times when we "sweat blood." Look at Jesus in the Garden.
For the most part, however, anxiety is not justified. It's the devil's way of robbing joy. We attract negatives. It's a waste of thoughts (and power). Good prayer sends up beams of light (and attracts angels) while worry sends forth beams of darkness (magnets for the enemy).
"Fret not," the Bible further says, "it only tends to evil" (Proverbs). The devil draws power from paranoia.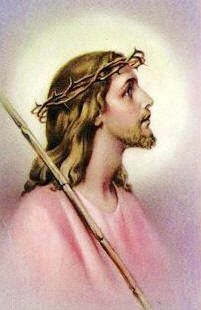 And so it goes: Worry paralyzes us, fogs our minds, wastes time, and that's what the devil plots: to whittle away the limited time we have on earth for our life missions. Bottom line: joy and peace are faith in God while anxiety is faith in a negative. Kindness and love equal peace.
Think about it: when we worry, we not only fritter away time that could be spent in prayer or thinking in a constructive fashion but it also means we are not in a spirit of gratitude to God, and it is that love, that gratitude, that brings closeness to Him and miracles. Gratitude and love. When you worry, are you thanking anyone? Are you in His Power? Jesus even told His parents they should not have worried when He went missing!
What are you most anxious about, and why? Is it health? Is it wealth? Is it self-centered? Is it because there is no abandonment to His Will? Give it to God. Is it because you are overly attached to something (or someone)? What exactly causes your anxiety? In prayer, analyze it.
For peace, we often have to step outside of our selves.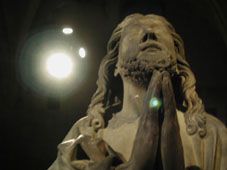 Think of how much energy -- how much emotion -- you have spent in your life fretting over different matters and then consider how much good that energy -- that spiritual power -- could have done if it had been funneled through prayer into an intention. Waste not another prayerful minute!
Let's face it: life is a test. When we realize that, we begin to transcend it. We begin to transform. We transform situations. When we accept that there will always be a measure of suffering, we tend to stop worrying (at least as much). We abandon. To get to Heaven, there is the Cross. To some extent, we all carry it. There is no shortcut. The key: incorporating suffering allowed by God so that it leads to spiritual progression.
Suffering comes in many ways. It is not just the ill. It's not just the person with cancer. It's not just the handicapped. There are many invisible sufferings. There can be the suffering of illness, yes, or the loss of a loved ones, or depression. There can be financial duress. There can be constant pain. But there can also be suffering from boredom. There can be the suffering of a dull routine. There can be the suffering from over-busyness. There can be frenzy, which is unpleasant. There can be the suffering of loneliness or the suffering of too many people hovering around.
To some degree, we all experience suffering because from time to time we all veer to extremes.
This is what the Lord seeks to rectify. He seeks to bring us into balance.
And when we allow the correction, it thrusts us to a new level.
Offering up suffering is a potent way of joining in the Resurrection of Jesus (after time spent in the desert). Do you spend as much time praying as fretting?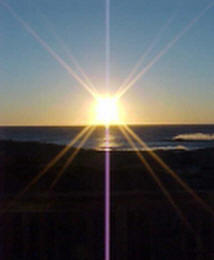 Make it a miracle of Lent: that this year, once and for all, you purge anxiety, or at least the bulk of it. Often, it comes from the regions of darkness. The devil knows that when we're worrying, he has a grip on us. We're deterred. We're looking toward darkness.
Worry itself is a suffering that is quenched when we step back from it with a Bible in one hand and a Rosary in the other.
Seek Light, not dark. Pray. Fast. It cleanses.
This Lent, give up needless worry (along, of course, with the chocolate).
[resources: books by Father DeGrandis and The God of Miracles]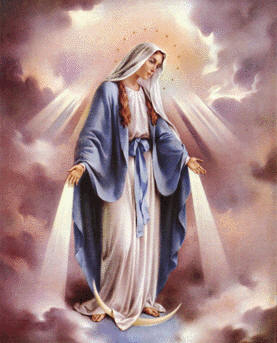 Return to home page www.spiritdaily.com